| | |
| --- | --- |
| Date: | 2010-10-20 08:42 |
| Subject: | the alex party |
| Security: | Public |
| Mood: | loving my new tom fords |
i've often considered myself a class alien when it all boils down to it: i walk about -- and i know this -- unlike so many others in my station in life with the type of high head and high aspiration that so many in my same circumstance do not gather: i've often tried to pinpoint exactly where this unusual sense of do-your-own-thing-ed-ness comes from but i've never really found a genesis: however, over the past couple of weeks, i've certainly found its sustenance. for all of the credit i give my friends, they have begun to operate in just the way i've seen my parents' adult friends treat them: equal portions of love, respect, and keeping-up-with-the-joneses-ness: it's a dose of something that could get misinterpreted as unhealthy, but i take as one of the most healthy influences in my life: it's not jealousy, fully, and it's not envy because there's no malice, it's just a tacit setting of expectactions, a rat race of sorts, a crazy type of "keeping up appearances" that we all play out on each other that actually makes better and refines us in a way that simple instruction or individual ambition may not: and one might say, in the end, it came down to the jonathan adler pottery. long ago, on an episode of the sopranos, carmela soprano boasted about her lladro statuettes and her community involvement for the benefit of her son's girlfriend who lived in house populated with rodins and picassos. it struck me as a funny irony that this woman who wanted to put on all the pretensions of the upper classes found herself relegated back to her actual station in the presence of actual wealth. and while i'd never entertain the notion of being even above the poverty line since the layoff last year, ever since my promotion at work and the first paycheck thereof, i've found myself returned to a place i haven't enjoyed since before i worked at pier one. my only warning signal this time guards against the complacency i felt then and losing sight of constantly moving onward and upward wherever that might lead. but right before i de-camped for chicago, i experienced this forgotten feeling. the feeling of paying my bills. the feeling of fulfilling my impulses. the feeling of going out when i want. the feeling of going to the store on whim. the feeling of seeing an ad and purchasing it. in season. without hesitation. the feeling of going out for after-five drinks with my friend the p.r. girl. at the new bella brava no less. the feeling of involving myself in the community by going to the opening of the fall season of the florida orchestra. the impromptu purchase of a bottle of wine to enjoy on the new balcony of the new apartment of the p.r. girl. and doing it all before a trip and still having money. that's the feeling. it's not absolute comfort. i mean, i'm not going out to dinner every night like i once did and i'm not going out to lunch every day like i once did. i'm not ordering breakfast deliveries. i'm not dry cleaning everything on habit. i don't have laundry service pick up my dirty clothes. i haven't started going out two, three times a week again. and for the time being, i'm shopping sales racks and not having things put on a rack by a nordstrom personal shopper, but i've gotten back some sense of control and some sense of happiness again. i find myself welling up with happiness even as i sit in my little showroom studio, sipping on a glass of wine, languishing in the absolute beauty of large scale canvases and gorgeous lamps and proper furnishings. and then i go to chicago.


and just like carmela soprano, i found myself so thoroughly put back in my place that i couldn't help but smirk. i brought six hundred dollars for a fairly short weekend in a relatively inexpensive city. by the time i touched down in chicago, this had already dwindled to five hundred (airport parking, checked bag fee, gas to run to the airport, last minute dry cleaning, etc). one hundred fifty set aside for alex and i had three fifty which officially stands as not enough to do much in a city like chicago. but before i get to the economic realities, i have to get to the things that surprised-and-delight. first, the train ride into chicago remains the stuff of legend. riding into the great downtown of that city filled me with the thrills i once felt as a child riding the trolley in tomorrowland. skyscrapers of all sorts intertwining around each other like some old redwood forest. and a compendium of people of all classes and all races and cultures crowding together on the train with lives and priorities and idiosyncrasies of their own. a near-goth african american nerd next to a clearly monied bottle blond with a nose piercing next to a handsome athlete in the chicago uniform of aviators, too-tailored jeans, v-neck t-shirt, non-descript loafers, and the mid-west form of i-know-i'm-hot swagger. i boarded the train in a after five outfit of polo button down shirt, rich and skinny dark jeans, brouges and a burberry trench, and some tourists actually asked me for directions setting me in the perfect mood. when i got off the train, i found myself wonderfully pleased that i recognized the neighborhood. the "el" stop sat right across the street from the bar, berlin, where alex had taken us a couple of years ago. on the streets, i found myself again pleased by the potpurri of the the young chicago crop and those who pushed around strollers, and when i got to alex's street, i got even more bowled over by the crazily cute and architecturally distinct buildings that lined both sides of the street. an old midwestern town house here, a starkly modern building of full floor apartments, a single family home fit for a king. when i got to alex's doorstep, reagan, their gorgeous black dog came running down the stairs, and i got welcomed by the open arms of both alex and rob. soon, i met alex's partner, mike, who effused all of those elements of masculinity that one might so soon forget should one get very immersed in our world. because of the time change, we all found ourselves catching up at an unusually early hour with little to do, so alex and i went shopping after i had set down my things and i loved the neat shopping that surrounded him. a army/navy store stood up the street with the patina of a raw trend store. think the d & g boutique at the forum shops in ceasar's palace in las vegas. seriously. while my eyes immediately got drawn to the german militaria, i found myself most besotted with the navy air force and army jackets. we also stopped in american apparel and a poster shop (how these places afford storefronts continues to boggle the mind) and then headed back so we could go to dinner. we went to the neighborhood haunt, ukai, and had great sushi and byob wine, then we went back home to get ready, which became an ordeal in and of itself as my linea pelle cross-studded belt had trouble fitting in the belt loops of my ysl jeans -- and headed downtown for alex's surprise birthday location. we pulled up to the wit hotel downtown and while i felt almost fabulous in my ysl skinny jeans, my ysl loafers, and my vintage ysl camel blazer, and we walked to the front of the line getting ushered inside with whispers into walkie-talkies tracking our every movement. "the alex party is in the lobby." "the alex party has entered the elevator." "the alex party has arrived." and though we played musical tables at first, needless to say, rob and i found ourselves woefully overwhelmed with the orgasmic view of the skyline of chicago. nested in a huddle of city lights, the bottles arrived to the table and as we guzzled down the vueve clicquot, alex gave us these lapel pins of the numeral five. quite chanel if you ask me. after we swallowed the bottle of champagne, we embarked on the mission to attack the bottle of grey goose. rob did not feel well and though the music rocked me to my core, i think there came a point where we had all had our fill because we had to invite another of our ohio state friends -- who never showed up -- and while i remember dancing and remember having fun and remember drinking, i have absolutely no idea when what where or why we left or what i did because my next memory is waking up on the air mattress in my undies with the beginnings of a chicago hangover. they told me that after my memory stopped apparently, i proceeded to give back what little sushi and the grand lot of vodka that i consumed all over the fantastic boite. yeah, the friday night city crowd of chicago what with their pretty young things and the young upwardly mobiles and every other stereotype of big city living and i vomited all over them. thank GOD i don't live there.

the next day, i tried with all my might to get up and go shopping in lincoln park, but three hours of sleep over forty eight hours plus a hangover i only know with the boys kept me asleep until the late afternoon. that evening, we went to another neighborhood haunt, mathilda, and i ran to belmont army and navy to get the air force jacket to don over my reiss double polo shirt and rock and republic skinny jeans and ferragamo suede trainers. mathilda is exactly the type of place i wanted to go when in chicago. it had a patio and funky decor and chocolate martinis that set me right into a good orbit. we caught a cab to the gold coast to the penthouse apartment of one of our old ohio state friends and while i found myself wrapped up in this nostalgia and intrigued by the art collection, the party found itself mostly a bust what with restrictions on red wine and the heat blowing through the vents -- despite the high eighty degree temperature outside -- and besides one gregarious broad and a couple of decidedly chicago looking people, no one all that interesting besides us old ohio state folk who mostly holed up in the bedroom re-living old times. after alex's mike left for another party and the gregarious broad left, we decided to off-ramp as well and went to the new york times' recommended mainstay big chicks which i had been to some years prior and after a lifechanging cab ride -- think ninety miles per hour, fully amped house music, lake shore drive situaation -- we tried to have a good time at big chicks despite our mutual cokehead ohio state friend putting our friend alex in an even worse state of being and pushing rob and i to the margins of the evening: in that moment, alex decided he needed to go home. well. we didn't really know how to react since we had just now gotten into the drink -- yeah, though slowly, i had managed to get up to number six at this point and rob had broken his pledge against ketel one on the rocks -- and we rode with him all the way home. and rob tried his best to comfort him, in the patent-pending robert crouch way, while i buzzed about the apartment not conceding the moment. and when alex threw the keys on the table and said "go out!" -- my drunkenness comingled with salesman-ness said "let's go, rob!" and though he tried to resist it, we went out and we painted the town RED. we started with roscoe's and (i think) that's where we started the night's joke that we were touring husband factories for rob and while he didn't buy in immediately, by the time we got to sidetraxx (i think), and three rounds further in, he was on board with the metaphor and my maniacal -- think will and grace's karen walker with a cocktail and a notary public stamp -- motioning like i was approving compliance documents. by the time we got to hydrate, the night was on full blast. my jacket caused a stir as we walked down the street. some black girl snapping at her friend, "no, i LIKE it," even as her respective gayboyfriend said, "i don't know." and we snaked through the hydrate (i know) just like it was 2001, well, maybe, 2003, and besides all of the anthems we heard that night -- "only girl" to "million dollar bill" -- we eventually lost steam and decided to head back with a very emotional -- "on a very special episode of" -- confessional session at subway -- where they didn't have mayonnaise (i don't know why i remember such things) -- where i confided in rob that i slept with someone he dated once upon a time that shared a building with me. at the time they dated. yeah, damned alcohol. then we went back to the apartment.

the next day, we did brunch at ann sathers where i literally exploded twice after eating so much food i died. the cinnamon rolls remain legend. after brunch, we headed downtown for a bit of shopping. we started at barneys, then spent about an hour in marc jacobs -- officially old navy for the monied set just like tiffany is claire's for rich people -- and then went to the north face in the hancock tower then to zara -- which had every single cardigan i will own for boston -- and then to express which had this beautifully cheap yellow shirt i might try to find here and then to burberry and then to the biggest crate and barrel i've ever been to and then to neiman marcus where i fixated on prada camouflage and tom ford's japon noir and then we went to millennium park where alex shot the skinniest photographs of me i have taken in years. we then went to the millenium park cafe for a nosh. then, we went over to ben's which is a tradition of alex and rob and then we went to kit kat club which was fun because i had two cucumber martinis and enjoyed the company of all involved. of course, this all got ruined when i got home and broke something and rob and mike both cautioned me not to tell alex because he was already in a bad mood although, again, i don't remember why. and yeah, that didn't turn out well either because the next morning alex found the pieces of the bowl and went OFF. no apology could have sufficed, but that's how we left it and then we went shopping in the neighborhood again and i bought this vintage card of the belmont "el" stop and then we went back for me to leave. it felt like a tense ending, but who knows.

on the way back home, i ruminated quite a bit over the issues i took away from the trip. mainly, the social pressure i felt to be in a long-term committed relationship. and in one with all of the signs of outward success as the one my friend alex displayed. this is exactly the thing that makes me so passionate for the cause celebre of gay marriage as a whole because even as we sat around their dinette set drinking coffee one morning with rob asking, "well, are you two going somewhere to get married legally?" they said "no" because, in the end, it'd still be invalid. the romantic in me wanted to cry out "what about the symbolism?!" but i got it. and it's funny because we live in this oddly two-faced political environment where republicans and democrats, conservatives and liberals, spout the exact same political argument when they apply to both parties equally on different topics. where is the conservative furor decrying the "uncertainty" of an uneven legal framework when it comes it issues like "don't ask, don't tell" or proposition eight in california? where happens to their cries for states' rights when it to issues like the marijuana referendum in california or physician assisted suicide? and it's funny how this administration has to thread the needle on so many of their agenda items like healthcare, immigration, military policy, and drug policy. yes, i understand these issues don't play the same way and i don't mean to apologize for this administration, but if the obama administration starts to employ the "we're not going to appeal" tactic like the executive branch in california, he doesn't get to reap the "i'm moving to the center" poltical capital, and plus, how can he mount such a vociferous battle for healthcare on the grounds that federal policy trumps all, if he doesn't do it for other issues that will probably settle the way he wants anyway? we can't have federal district court judges deciding the law for the entire country. i don't care what party's in power, a bill that's passed by both houses of congress and signed by the president deserves more than one ruling by one judge. now, supreme court or appeals court? maybe. and seeing as healthcare is his legacy item number one, he's not going to jeopardize that -- he's going to have the fight of his life for the next two years with the implementation of that with a more republican congress -- for a constituency that's going to stick by him in the end. besides, the court cases help triangulate the political effort to force the congress into action. if the courts overturn the arizona effort, how can even a republican congress not tackle the immigration issue on a federal level? if the courts uphold the pro-pot referendum in california, it could very well undermine any number of other federal policies, no? and this is why i think they feel they have to defend the "don't ask, don't tell": as convoluted as it sounds, obama is a constitutional purist that thinks the congress has the most power -- repudiating all of that unitary executive business we had under bush -- especially when it specifically directs the executive. it's the first lesson of civics, the congress makes the law, the executive enforces the law, and the courts interpret the law. it's actually quite a conservative point of view. it's something the most crazy-conservative of justices always refer to: let the congress act and if the people disagree, let them exercise their democracy.

but this issue, in my mind, really is about trying to protect a very specific type of masculinity. a very american brand of masculinity that's begun to unravel with men like the partner of my friend alex who doesn't fit into any neatly drawn stereotype, but just stands as a very good, very well adjusted MAN. just imagine them coming home with military honors and imagine them telling the story about how they saved their mostly straight platoons or whatever. it's about that iconic sailor bending the girl over with the new york skyline in the background -- as diesel satarized in their ad from the nineties. it's about those moments in the foxhole -- as siegried sassoon rhapsodized in his poetry -- and it's about this club of good old boys that tried to keep blacks out and tried to keep women out. and as we see stories about blacks rising to the test. and women earning those medals. and now, even, the oh-so-scary illegal aliens shedding blood for this country. it's really about trying to make yet another group "the other" in a way that melts away when it's in this most patriotic of contexts. this type of masculinity paired with anything they may not like is really a dangerously powerful thing. and it's this new type of masculinity that's so alluring to me at the moment. i may have seen it at chanel -- what with this midwestern model walking down the catwalk holding the hand of his two year old -- and i may just be really tired. but there's something to this.

Here is your Daily Single's Horoscope for Wednesday, October 20

Your unconscious mind is on to something that you really should know. Ponder your dreams, clear your head and scribble or write down thoughts as they come to you. Allow the truth to flow.

( and call me crazy, but the social pressure to nab such a man and to build such a home not only has made me positvely batty, but has made me appreciate the radicalness of "sex and the city": as two of my best friends will get married off by the time they"re thirty, how much more insane will i get by thirty five? and i know i"m not the only one.Collapse )



(Photo by Dan Wilby, for Jonathan Adler)

Jonathan Adler's big banana hit | Jun 8, 2009 14:47 EDT
http://blogs.reuters.com/summits/2009/06/08/jonathan-adlers-big-banana-hit/

Want to know what quirky housewares are selling during the recession? Designer Jonathan Adler talks about one item that has taken off here.
---
| | |
| --- | --- |
| Date: | 2010-09-28 06:15 |
| Subject: | the town. |
| Security: | Public |
| Mood: | fighting sleep |
i quipped on my facebook page that this has probably been the best worst year of my life because of all of the great things that have happened this year and how it's reminded me to get back to my core and to remember my true self and in that way, this past week probably stands as one of the best weeks, ranking after new york, toronto, and miami, of course, but probably my best week at home, all year. first, i FINALLY got my leopard loafers from yves saint laurent. for those following this journal, it's the one item i have pined away for since i saw it in the chicago boutique years ago and tracked it popping up on celebrities of note year after year after year. to think, i got the valentino loafers before i got the ysl loafers. i liked the valentino loafers BECAUSE of the ysl loafers. that's the irony. it's one of those high fashion moments that i will cherish for the rest of my life. it's like the first time i bought a pair of shoes at prada. walking with one of those giant prada bags. there's no feeling like it in the world and because of technology, i actually have a story behind its provenance. i knew the shoes had gone half off about a month before i went to new york and i flirted with the idea of buying them on ysl.com before my trip, but i couldn't afford that and my trip to new york. and of course, as these things happen, when i got back from new york, the powers that be had taken the shoes down from the website. i wrote to the online people for some weeks, but they said it had completely sold out. then i stalked it through the stores. they all said it had sold out. finally, after a burst of ridiculous amounts of overtime, i called ysl.com and asked if they could search all stores, and they said one boutique had one pair in california. i called the beverly hills' store and they said they had it, but it turns out they had the new leopard loafers which have smaller spots and come in a grey color as well, but i demured since they rang in at full retail. so i called the other california store, and they said that there's some mistake because they don't have it. i gave my information. i called back the next day and spoke to the manager, she said that it should come in and took my credit card information and would inform me when and if it came. i got a call several hours later that the package was on its way.

now, for my big night out with the boys, i will wear my vintage (officially) ysl camel blazer that looks amazing and that i'm generally too fat to fit into, my ysl jeans from the spring of 2002, and a zara basic white button down and reiss cufflinks. it's a quintessential outfit for me for a quintessential year. besides my ysl loafers, i think i may have reached quite a zen place with the exsomeone this past week. after our failed effort at sex a couple of weeks ago, i've sort of begged off the notion of a re-attempt. seriously, it's just not been on my mind at all. further, i haven't even masturbated or anything. but i guess my weakened sexual appetite started with my first venture out of the house in this city last saturday when i went to the rays' game that featured an after-game performance by american idol runner up, adam lambert. i went with my high school friend, which, i'll save the keystrokes, but was a mistake: i knew it was a mistake before hand, but i didn't know anyone else who would go to the game and i really wanted to go so that's how that happened so after the game, i went for a quick change at home -- i needed to give my rock and republic skinnies another spin before chicago -- and then we went to the only bar in town. my high school friend has surely perfected the art of wet blanketry as seriously it felt like a great family reunion except for my high school friend. i saw this couple who i absolutely adore -- at least one half of them -- and flirted with one half of them and then saw the p.r. girl and made a resolution to reinstate my social life once my job situation had changed.

with regard to my work situation, i start my promotion today and cannot wait for the new income, new status, and finally getting back to what i've been doing so well for so many years and now that my finances are a bit more in order, i can actually enjoy the money i earn without the heartache of financial mismanagement. and, of course, with the induction of new nice things into my life, it's built my appetite for more nice things. i want the snow leopard loafers from ysl or at least the updated versions of the ones i own. then i want the prada camoflauge loafers because, why not? and then maybe the python emporio armani numbers. i want another pair of tom ford glasses (although i haven't picked up the first pair or my contacts for that matter) and whatever fantasies prada comes up with out of that bananas collection she dreamed up. what else? i'll probably buy bleu de chanel on wednesday because i need something to announce myself back on the scene. what else? i'm thankful all of my fall programs have resumed, i went from watching maybe two shows a week to now being addicted to two soap operas, mad men, modern family, gossip girl, desperate housewives, and brothers and sisters. and now maybe even rubicon. thank goodness true blood is over. and i've been resisting 90210. also, last saturday, i renewed my love affair with cinema when i got up to catch a matinee of "the town" which reminded me of "the departed" and scared me for my trip to boston, but alas, it was good to see jon hamm in something different than don draper. what else? the fashion weeks have been about color and the seventies and nineties' minimalism. and standing apart from all of them, i loved how armani created this emotional and moody moment. so that's good for my wardrobe. jen went to spain and wish i went with her instead. maybe that will happen next year. or the year after that. rob almost broke up with his boyfriend, but didn't. my sister is obsessed with a man who is not her boyfriend yet gets upset when the man that is her boyfriend tries to break up with her.

Be Fair!
Keep your mind open!

Last week, the Sun opposed Jupiter and Uranus -- and also squared Pluto -- all of which challenged you to make important changes. This week, the Sun conjuncts Saturn in fair-minded Libra on September 30, reminding you to do the right and fair thing. Then, when communicative Mercury opposes Jupiter on October 1 and Uranus the following day, you receive information that may change your plans. The week concludes with relationship planets Venus and Mars joining each other in a conjunction in passionate Scorpio, so be ready to rekindle an existing romance or meet the love of your life!

( now, how fashion"s love with the color blue has infected my view of the world, the new "the departed" called "the town," and how chanel took the best of both for its new commercial...Collapse )


---
| | |
| --- | --- |
| Date: | 2010-09-01 04:37 |
| Subject: | inception |
| Security: | Public |
| Mood: | alive |
"i didn't mean to turn you on." my mind is a spindle of cultural influences and inspirations and it takes me quite some time to simply commit my thoughts to words here despite it all. and i don't know what made me think of it, but in one moment i had nothing to write, and in the next moment i found myself mumbling the robert palmer standard-bearer, "i didn't mean to turn you on," and suddenly, i'm switching off my late summer reality television and putting in the "evening" dvd that always puts me in that joyous melancholy i enjoy and lighting a two year old pier one imports candle and we're here. i'm blue these days despite it all, but in a very good way. i'm giddy because i've committed to buying new furniture tomorrow, two sets of nesting tables i plan to use as both end tables and a coffee table if my idea executes correctly, and maybe even get my clothes out of the cleaners from the flooding incident, but i think not. the problem with my life at the moment, though i go about it with no complaints, remains some of the uncertainty and the under-funded nature of it. in other years, i would've splurged on my ysl loafers when they went half off. my place would have been full furnished from the start. my glasses wouldn't sit at the opticians. i would be going out every weekend without fail. but these days, i have to do more with less and although i'm writing again, i haven't caught my stride as i don't have an outline, but it comes to me the more i write and that's refreshing. two weekends ago, i went on a date with someone who in personality reminded me of my good friend sabrina and who in appearance and manner reminded me of my favorite aunt sandra, but who absolutely did nothing for me whatsoever in the attraction department. seriously, i found myself both gratified at still having a knack for the thing -- that is, the date went seamlessly from a planning and execution standpoint what with the initial meeting at panera bread, the core of the date at cobb cinebistro in hyde park which is the nicest movie theater i've been to in my life, and then a nice little nosh at bella's in hyde park -- but it went completely wrong at every pitstop with my date's late arrival at panera making me look at every single other person there with some level of attraction, with my having to pay for the movie, which i just don't do on a date unless i'm head-over-heels -- a la the stockbroker -- attracted to someone, and then dinner which i didn't want to have because i wanted it to end at the movies. literally, at the end of the date, we shook hands. it seemed appropriate since i had been working to keep my mouth shut and be nice for five straight hours. it was transactional. besides, i thought it was cancelled given the "my grandmother's really sick" text message i got just a couple of days before. now, i went on the date mainly because of the ease of it: i got messaged on plentyoffish.com although i haven't gone onto that site in weeks and wee set up something for that week. easy. done. and on the phone, i got transported back to those great moments i have with my friend sabrina where we can talk about any and everything and just be real. the clincher however was that my date had an "in" to a social group known as "the last supper" that i've been wanting to go to for four years now. now, let me break down why the movie part of the evening fell apart: first, at the ticket office, i had to pay. and i didn't take money out because i don't take money out, but it was like who's going to flinch first and i winced first so that's that. second, who knew i signed up for a date with a non-drinker? this is one of the few "grown folks" theatres that has a quite trendy cocktail lounge in its lobby. yeah, not that we partook. third, the seats were basically a cozy leather loveseat with tables for cocktails and aperitifs, of which we had none. the couple sitting next to us had two rounds of drinks, popcorn (served in large glass bowls), and other treats. not only that, they were wonderful looking in that "we wear each others clothes" sort of way. i wish i could be on their date. seriously. but not this round. at dinner, we sat in a center table so that i could eat my pizza with my mortification. we had nothing to talk about because coversationalist i am except when i don't want to give the wrong impression. so i employed my look-away pat-answer coversation method that everyone who knows me know is very rude, but everyone who doesn't know me thinks is quite nice. when i say, "that's wonderful." or "that's funny." without laughing or "wow." and those are all of the responses i give you. be forewarned. so. that was that and i didn't call all week, but i kind of wanted to not burn the bridge so i texted once. once. and this the same day, i had the most awkward sexual experience i've had with the exsomeone in months. it was the sex that just didn't want to happen. seriously, my emotions and my sexuality will never separate themselves completely. but the film itself was good not because it relates to something to i'm going through or something going on in the world, but because it was such a tidy creative statement. and considering i don't think that a good plurality of people who saw it didn't get it (including the person with whom i saw the movie), i knew i would buy it on dvd. and this is how i know it's really a dud. my work week went as normal and i found a great plot twist during my three nights of work. i talked to my sister and rob and sabrina and jen and the exsomeone. and everyone spoke of love and woes and i found myself more emotionally caught up in what they had to say than anything happening in my own life. on monday, my date sent a text informing me about the grandmother actually dying and i replied in kind. we spoke today and i gave my sentiments and then rambled on about my end tables and my date blurted, "oh, now you're turning me on," and i said, "what? end tables? really?" and the date continued, "oh yeah," and i said, "oh you're being funny," writing it off and horrified because NO. as the song says, "i was only trying to be nice, only trying to be nice....oh" because, on sunday, i went to work overtime and found myself having to work twelve full hours with my work obsession from bulgaria. and in those twelve hours we worked together, i found myself fighting every primal urge from just reaching out with a hug to just pulling my pants down out of pure desperation. seriously, they say that ghb makes one's entire body feel like one big throbbing hard-on, but i didn't need it. it struck me around hour nine that this new obssession of mine really reminded me physically of one of the first crushes i ever had in college who i not so long ago visited in brooklyn. this one's brunette and not blonde however. it struck me even as i had to work three more hours. of course, because this is my life, said obsession is of course engaged and set to return to bulgaria next year, but i got quite a bit of fuel for writing. that and one of the managers there signaled that i may have the promotion i applied for. but yeah, there's no way there's any hope for that sad, sad little date i had when it would take but a side look from my bulgarian to set my soul blue on fire. "i didn't mean to turn you on," indeed

Here is your Daily Single's Horoscope for Wednesday, September 1

If your social calendar is somewhat barren, it's time for you to get busy. People who have got lots going on are just more alluring -- plus it should give you lots of fascinating topics to talk about.

( now, for the continuing obsession with the color blue in fashion, the blue mighty morphin" power ranger"s story, the problem with construction in new york city of any stripe, and the blue-eyed soul"s "i didn"t mean to turn you on," three ways.Collapse )


---
| | |
| --- | --- |
| Date: | 2010-08-07 10:21 |
| Subject: | any which way |
| Security: | Public |
| Mood: | bouncy |
Daily Single's Horoscope for Friday, August 6

Your stories, jokes and patter are all extra engaging now -- and you're extra hot, too! Work your flirty energy, whether you're online or face to face. Your timing couldn't be better.

i don't know how after a week in new york, the thing that moves me to write stands as a new work crush but hey, whatever it takes right: and yes, i know i always have infatuations at work and yes, my primary crush remains the bulgarian who has this lithe limber body and eastern european coloring that makes my eyes cross, but last night as i walked into work, i followed behind this latin morsel who wore the most form-fitting jeans -- i think they were gap jeans which shows how much i salivated since i never find anything below the two hundred pricepoint attractive -- i've ever seen in a work environment. i tried not to gawk outright but i couldn't help it in the end and when i held the door open for said crush, i might have flushed just a little after the "thank yous" exchanged. and then, as i left today, i saw the crush once more and i got a "hey, what's up man" and i never thanked my stars more for my dark pigmentation as i flushed and became blotchy with my attraction.

but then again, it might just be my time of the month as i sat in a class this evening at work and i had to manage my physical excitement over the new teacher we had who clearly shared something in commmon with i and who wore an outfit which my eyes so quickly unpeeled that perhaps, it is just my time of the month. and why? well, i immersed myself in two cities saturated through with eligibles and did not manage to get even one into bed with me. i don't know if that should stand as a goal as i'm truly living the thirtieth year i've always wanted with five leisure trips -- i've just confirmed peru; this year i've been to mexico city, miami, toronto, and new york, with chicago on deck for october -- and great wardrobe buys -- that is jeans: one pair of true religions, one pair of rock and republics, and next, a pair of citizens of humanity sid od4s if they don't sell out; although i STILL haven't gotten my YSLs despite they being 50% off -- despite it all. wouldn't it be great to have love as the icing on the cake for my year? and secretly, it's been in the back of my mind on each trip yet i'm determined not to let the lack thereof hold my thirtieth year back. i didn't let it sway me from visiting toronto and i didn't let it dominate my trip to new york.

and i suppose i should get to that. i've determined that one thousand dollars is just about enough to have a good weekend in new york city in a recession. because seriously, i found myself FLAT BROKE by monday. i arrived on friday quite late since i completely did not understand that i should get on the train INTO the city as i stood on the platform with all of the BEAUTIFUL PEOPLE who were all headed to the hamptons by train and if these people -- vuitton and miu miu clad hipsters and fashionistas alike -- and after initial moments of re-acquaintance, jen and i proceeded back to her apartment and the heavens opened up for the first day of five (of the seven i was there) soaking any plans to go downtown. we went to sojourn which is basically ceviche but so much better environment and selection and everything but what i loved is that this is a corner restaurant in new york. seriously, ceviche here is "ceviche" there it's "let's just run to sojourn up the street." after sojourn, we went to manny's this dive bar near harlem where i got so drunk i vomited over the beerpong table, and then we decamped off to the toolbox where i hit on one-half of a couple on a date which i feel so embarrassed about but given there was nakedness dancing about on top of the bar, i hardly feel like i compromised myself too much. on saturday, we went shopping all day long -- did i mention i love summer sales in new york city? -- and got separated in midtown. that night, we celebrated my friend sara's thirtieth birthday with her D.C. friends and her husband at this lower east side hidden gem of a restaurant called sushi uo where the sushi chef from morimoto and i had the most amazing sushi i have had in years if not ever. after sushi uo, we tromped off to above allen, the little venue on the seventh floor of the thompson les hotel. the lobby off that hotel literally took my breath away, but the venue left a little lacking although the two bottles made up for it. the music mix literally was like a playlist of the music inside of my mind. just edgy enough to declare itself new york, but accessible enough to please the crowd of non-new yorkers. and between mgmt's electric feel and that akon song, i was literally in heaven, BUT THEN IT STARTED TO TORRENTIALLY RAIN! and i don't remember what song played at the time, but i remember thinking -- as all of the revelers ran in from outside into this perfect crush of a party -- this is the best possible party ever! then, sara's husband decided to pay for everything and i felt bad, but it made it even better -- and even more embarrassing that i spent all of my money in the weekend -- but it was a great night out and somehow we wound up at libation with some other college friends -- one of whom i've hooked up with and one of whom i wanted to for several years including this one, but i get ahead of my story -- and then apparently we went to this diner called remedy -- where i spent seventy dollars and i don't know how -- and then we went home. on sunday, we went to perry street (the restaurant and the street) for brunch and as i got out of the cab, i literally slammed the door into a maserati parked on the street in the meat packing (although perry street is in the far west village). the perry street restaurant stands as one of those new york restaurant that will forever be institutionalized in my mind. it's not quite the inside of my mind, but it was clearly the inside of nicole kidman's mind inside of her building. all of the food unfolded as a wonderful surprise and the cocktails so perfect that it made me a fan of makers' mark. after perry street, we went shopping in the village and i picked up stuff for chicago at reiss and marc jacobs. after shopping, we caught the subway to brooklyn to visit with the college friends we saw the night before. the couple got together right when i left ohio state and they got domestic partnered so we all wanted to celebrate, but seriously, williamsburg was a revelation. it was not only like almost in manhattan it was so close, but when we got off, i don't know if they handed out crazy outfits or if there was a store just off the subway, but everyone immediately looked crazy. you see, this isn't "oh they were brooklyn chic" in that trucker pabst blue ribbon vintage tee way, this was WILDLY CRAZY WHERE ON EARTH DID THEY FIND THESE CLOTHES outfits. but more on that later: our college friends lived right near the subway stop on the entire floor of this building with a backyard -- therein lies the difference between manhattan and the burroughs right there. but we went to metropolitan which is nothing like the title. it's called metropolitan because it's on metropolitan avenue which is not metropolitan at all. we walked there and there was ACTUAL graffiti. something oddly lacking in manhattan i come to realize despite eighties' stereotypes. and people smoking pot on the street. and then we get to this bar that has a cookout and i stood out as conservative in skinny jeans and floral tuxedo shirt. seriously, there was a girl with a faux-hawk that was permed and half dyed and in a cut off tyrannosaurus rex sweatshirt and hot dog print shorts that had a bleach stain. and this was just one girl. and the weird thing? they matched. and she wore combat boots. at the table next to ours a guy wore a trucker hat that said diesel, but in a non-diesel cheesy way that would make you think it's referring to the crude, but it actually diesel, like the store on fifth avenue. like how did he find the one piece of not-intentionally-and-ostentatiously-edgy diesel ever? anyway, i had six strawberry daiquiris and we proceeded back to their apartment and i changed for greenhouse this club in the city. the shirt said "fuck what you heard" and proved very popular over the course of the night and then we landed at greenhouse and over a hundred dollars in drinks later, i found myself having the best time i have had all year out. and that's when "any which way" bore itself into subconscious. seriously, the floor was packed, the people were beautiful -- and mostly in shorts -- and after a while everyone left except for me and my college buddy who i once entertained a epic heart wrenching crush over and i'm not sure why we left, but we did and i remember thinking this old college buddy quite attractive even after all of these years, and that's that. for the rest of the week, i did the tourist thing because i was SOSOSOSOSOSOSO broke. on monday, i went to the guggenheim where i found myself haunted literally and figuratively (this was the name of the exhibit). on tuesday, i went to columbus circle, and shopping (i know, right), and then to the movies on the upper west side (i needed to see the empire hotel) and i saw "the kids are all right" where i identified most with tanya, mark ruffalo's african-american worldwise lover (not only because of my obsession with the actors in that relationship but also because of the way it showed how interracial coupling has become such a non-issue in the forty three years since the loving v. virginia case that it remained a non-controversial part of this film). so. definitely buying that movie. i then went to the high-line and took in the views there for a few hours getting inspired. i then met jen at playwright's near her office and we got drunk plus and then went to b bar for their beige event which still happens all these years later with its ensemble of delectable eligibles and then we went home because we were both broke. on wednesday, i did nothing because i was so broke and spent my whitney money on drinks at b bar. regrettable, i realize. on thursday, i went to the new museum in the east village and then down into soho and discovered my new favorite street, crosby street, and then went further down into tribeca, which i insist must be a figment of my imagination as WHERE ARE THE PEOPLE?! ever?! seriously. but then, i went up to the west village again, i don't know why since i had no money to reinvest at reiss although i really wanted to and because the sales clerk there complimented my floral tuxedo shirt when i went before but i did cruise down christopher street and found that it combined with grove street which i found very cheeky and ironical and then i went to trader joe's because we don't have one here and then to the balenciaga store which was so far away my feet cried and then back to jen's apartment for a quick sprettzaturra of tom ford and then all the way back to the east village for indian food for my final night send off. the next day, i took the subway to the airport -- a few more of these trips and i could almost pull off halfway new yorker -- and came home.

my sister marveled at my "brooklyn chic" look and i told her....you have NO idea how calm and sedated my look -- plaid shirt, skinny diesels, high tops -- came in compared to those freaks i saw! since i texted the exsomeone numerous times in manhattan with no response, i did not call when i got back because i felt wierd about the lack of response and i needed to sew up my peru trip anyway -- i'm going with my formerly favorite coworker and her peruvian fiance who has a family home down there -- but when i talked to the exsomeone -- i'll advised, but i caved -- i got informed that the exsomeone had also gone out of town. and not alone. so.

as the country, at least those on my side of the marriage equality fight, waxed over-joyed at the perry v. swarzenegger ruling, i once again find myself without even a prospect to capitalize on that joy. so. yeah. but it's good that it happened and it's good that the massachusetts case also went through because it means the supreme court will have a couple of cases to consider when it finally considers them.

Here is your Daily Single's Horoscope for Saturday, August 7

Dream on -- your subconscious is packed full of emotional lessons that haven't quite hit your mental space yet. Pay closer attention to your own inner workings and learn something new about yourself.

( i love it when our culture and our politics coincide in this beautiful way: not only did we receive a film that gave life to the issue at hand in california specifically, but it prepared our mental palates in a way for the court victory that followed.Collapse )



http://www.nytimes.com/2009/05/28/us/28marriage.html
Fred Prouser/Reuters

Theodore B. Olson, at left at lectern, and David Boies, to the right, at a news conference on Wednesday announcing their lawsuit.
---
Here is your Daily Single's Horoscope for Friday, July 16

Save the serious work for your on-the-job projects -- when it comes to your love life now, it's best for you to take it as it comes and let things just evolve, rather than out-thinking yourself.

i don't know if it's the ketosis or the lack of sustained stimulating television or the fact that i'm actually living life instead of just writing about it, but i have found it near impossible to post about the last month of my life despite so much to write about. well, ostensibly. it wasn't until i heard erykah badu's "window seat" in my car driving home from work one morning that i found the emotional core to the thing i've felt for quite some time. life is good. i find myself twittering with the energy i haven't had since i last went to new york. seriously, i don't know whether its the second job that drained it or economic hardships i've experienced since then -- between the car crash, the cut in pay, the loss of two jobs -- but honestly my life has lost the patina with which i maintain my sanity. it's a particular type of excessive living that helps me stay focused and keeps me writing and keeps a smile on my face and heads off the lonlieness i might otherwise feel and have felt lately. while i've kept a list for ages -- thankfully, i've been able to keep buying designer jeans with some regularity and flashy shirts and maintain appearances in the community -- i've come for the first time within arm's reach of actually acquiring things on my list. first, the ysl leopard print loafers HAVE FINALLY GONE ON SALE....seriously FIVE YEARS LATER! half off and i do intend to snap them up on august fourth no matter what. further, i think i can acquire my david yurman signature bangle after i've paid for the hawaii trip. perhaps right after i get back from boston next spring. and after my recent trip, i've added a third name to the list, the louis vuitton okapi bag in damier canvas. although, even as i write this post, i'm kind of thinking i might revise that to the louis vuitton bosphore in monogram canvas since i believe cristiano ronaldo has one. yes, i said it. i haven't caught world cup fever, but i cannot say that i'm so detached from the world that his recent exploits -- he even graced the cover of vanity fair -- did not intrigue me. first, the world cup stuff. then, the baby had by surrogacy. finally, the new york shopping trip.

anyways, i digress, but i'm drinking diet coke now and hopefully, that means i can finally finish this post because i leave for new york next week and i doubt i can press two trips into one post without it running over ten thousand words or something. besides, we've seen advancements in a number of arenas lately: first, we had a compelling ruling in the massachusetts case recently although they did not challenge the full faith and credit grounds which would effect the most change, second, argentina made waves by becoming the first south american country to institute marriage equality, making it the tenth country in the world to recognize the issue and the first in south america. and i have wanted to go there for a while -- perhaps this will serve as an impetus. it's partially ironic in my life because during pride this year here, i had a relatively drama-free experience what with barely anyone to go with and no real money to enjoy the occasion. after the parade, and lunch at tijuana flats, and a cursory trip to the only bar in town, my high school friend and i went to this private party where i met the most ideal person possible. a polyglot six times over with a passport stamped with countries in all four hemispheres. yeah. of course, nothing came about from it, but it did give me hope that this region isn't completely barren of hope. this polyglot walked with the outing and adventures group and should i ever get more disposable income, i might just join. to be honest, i had a lot of trepidation about my trip to toronto mainly because it's the first time i've traveled alone in this way. generlly, i'm meeting someone there or traveling with rob or alex, but for some reason none of those things worked out and i needed to go because i can't let my friends determine my life.

i left tampa in a hot pink shirt, pink striped hugo boss tie, dark seven jeans, with a passport, a sookie stackhouse novel, two suitcases, and all the confidence i could muster on my own. i landed in toronto and took a $54 cab ride in astounded by the scale of the city and how many people teemed in the streets and the bridges and at the stadiums and on the street corners. seriously, the city unveiled its size to me in a way that i did not see the first time. after i checked in my bed and breakfast -- formally called a guest house -- i went shopping on bloor for mixers and the like and socks since i forgot all of them at home. after i got home, i walked through the street festival for a bit and found myself slightly intimidated at the size of the pride festival. we're not in kansas anymore. seriously, church street had barricades blocking it off and hundreds of people danced in the street and drank openly like it was a movie set. i ran back to my room after feeling underdressed -- trovata polo and diesels -- because almost every single peer of worth i saw there had a vuitton murse. unlike times past, these were the big camera case that just looked tacky or a messenger bag, but a small compact bag worn on the shoulder blade or across the chest. just small enough for cash, a smart phone, and probably cards. most times matched with the whole tailored shorts, v-neck look. sometimes longer tailored short, short sleeve button up look. i changed into a bright orange and nudie combination that i test drove in miami last year -- "it's a recession!" -- with broges instead of trainers. when i walked into straight, i had one of those pure joy moments that i experience when i'm in the best place i can possibly be in that moment of the universe. the music, the people, the decor, the drinks were all so much better than i remember. so much more real. and while it took me a few minutes to get my drunk bearing, after a while i remember there was an attic edgy-space and i went up and got my dance on. not long after that i met someone and we danced for an hour and talked and i thought we might go home before i realized that this person didn't pass the three second test. after four more drinks, we parted company and i left the bar. after straight, i stumbled down the street to some sushi bar that became a dance club and danced with a couple of asian girls to michael jackson's pyt then went to woody's although i don't know why or when or how and then i made it back to straight i think, but i'm pretty sure i blacked out at this point because the next thing i remember is waking up on saturday afternoon regretful that i missed chaka khan's live concert. i pulled myself together -- balenciaga cardigan and nerd glasses -- and went shopping on bloor, then went to the street festival, then to the sushi store for the most amazing fast food sushi, then came back to the room, vegged out, then fell asleep. i awoke just in time to shower for the cyndi lauper concert in the park. after i got dressed, i had to walk about twenty minutes to get to queens park, and i had to wait for a full hour just to get into the event: the g20 upset from the week prior had increased security concerns and the buzz in the crowd reacted negatively because they thought the troublemakers in the g20 were mostly from quebec. anyway, she sung through a lot of her new material by the time i finally got in, but that's great because i'm pretty sure i didn't like it. by the time i got in and found a great place, she got into her old stuff and in another moment of absolute tear-jerking emotionalism, she started to sing "change of heart" and the words summed up so many things i felt at that moment, i almost had a complete breakdown right then and there. after she got through that and about five other songs, i left because i had plans to go to the restaurant "wish" that night and the kitchen closed at eleven. i made it about five minutes till eleven and ordered enough food and drink for a trio. i came home quite sober despite two paris mojitos and a delilah martini, and watched junk tv until i went to sleep. the next morning, i went down to the cn tower since the tourist in me wanted to see that the last time i went to toronto. after i went to the cn tower, i saw a group of people stnding outside of a hotel and when i inquired, they told me the motorcade of the queen of england should pull up any minute. well, as expected, she drove up with prince phillip and that cemented that this trip stood as one of the best experiences of my lifetime. i rode the subway back uptown to bloor where i went shopping again at zara and fcuk. i dropped my finds back at the hotel room and loaded up with three or four glasses of grey goose and then went to the parade. it was spectacularly edgy -- advocacy for sex workers lead the parade, followed by naked old people, punctuated by near riots over the palestinian-israeli issues. after the parade, i revisted the street festival and the sushi stop and then i hit the room for some good old fashioned canadian television and packing all of my shopping into my suitcases.

when i got back, i felt pretty invigorated mainly because i had pulled it off when i felt like everyone had actually thought i couldn't and i had a good time despite it all. i wished i had people there with me, but in the end, i needed it. after i got back, the exsomeone and i resumed our sex schedule commensurate with the time i had been away and i immediately began planning for new york since i don't really have the money to do it up the way i'd like.

Here is your Daily Single's Horoscope for Saturday, July 17

One romantic avenue may be closed off for now, or a certain possibility suddenly unavailable. Your job is to take it all in stride and recognize any other opportunities you could explore.

( now, for the case that signals upcoming victories in the marriage equality fight, my situational obsession apparently bleeds over to doppelgangers thereof, and adding argentina to the ranks of the netherlands, belgium, spain, canada, south africa, norway, sweden, portugal, and iceland.Collapse )



http://www.vanityfair.com/online/beauty/2010/05/dont-call-it-soccer---how-to-look-like-a-football-phenomenon
---
it's an ugly truth but the only reason i have the patience to post this morning comes from a reluctance to indulge a physical impulse that i feel might actually prove helpful and expressing all of my feelings about the events of the past weeks. however, although my last post found me swirling in a self-pitying whirlpool of lonliness and doubt, that furious cascade downward increased over the past two weeks as i got fired from pier one imports and my two best guy friends in the world told me they don't want to do new year's eve celebrations this year. i didn't ask why although i'm quite sure it has something to do with the matrimonial bliss overtaking my friends one by one like the swine flu. i won't deny my increasing bitterness, but i will say that there's an unpleasant irony in my disposition in that i've had blog post temper tantrums over the issue of marriage equality and its stabilizing effect on my community only to find myself slowly passed by as it has that societal effect on my friends and loved ones even as it passes over me untouched.

first things first, apparently my creativity and sales-at-all-cost management style did not fit in with my store manager's philosophy because i got fired for giving employee discount to two employees present in the room at the register. why? because of how one paid and who one input for the furniture delivery. could it be that i'm losing my edge? perhaps. did i fall victim to the salesman hubris that everything is okay as long as it results in great sales? possibly. but to get released from three years of sterling service over something so minor leads me to believe -- and my friends and loved ones for that matter -- that they just needed a reason to get rid of me. yes, my new job has severely limited my availability since january and a new manager got hired alongside me who basically had the availability i once had. despite my bitterness over the way things went down and my resentment that i didn't resign a long time ago when my schedule looked too precarious to continue moonlighting, all that i felt as i contemplated being fired from the first job in my entire life is a sense of relief. all of the missed opportunities socially and monetarily over the months suddenly seemed for naught. i could have met the okcupid suitor that no longer responds to my e-mails. i could have worked overtime that one week. so many things that i coulda, woulda, shoulda. and for what? eighty dollars a week and twenty five percent discount? as carrie said in the latest sex and the city movie, "i've been cheating on fashion with furniture." and yes, i live in a great apartment. and i have most of the furniture i want for my life. i just need end tables, two lamps, a bookshelf, and one picture from art.com to get some semblance of normalcy.

as for the sex and the city movie, i did see it with my sister and we had good laughs despite thinking that the first one WAS SO MUCH BETTER. but i said, how could they send us through that emotional rollercoaster again. realistically. seriously. i'd have loved for the movie to go there in a serious and realistic way, but it seemed that they made the judgement call that in such serious times, people just want to escape into a bowl full of icing. louis vuitton icing, that is. and that same week, i got my true blood season two dvds -- pre-ordered eons ago -- and the first of the sookie stackhouse novels and found myself amazed and surprised at just how little time had passed. and as i re-watched both season one and two and then watched the season three premiere tonight, i found that almost NO TIME has passed since the very first episode and the very first season. on last night's episode, i found myself actually getting physically excited at a cinematic flirtation between two of the principle characters. seriously, having listened to the commentaries, i know the show producers want the audience to entertain attractions between all of the characters on the show and all of the mains involved in the love triangle/square/whatever-you-call-it but this is the first time they did it in a way to problematize that and make us say, "are they really going to go there?" but like a classical concerto, now that they have taken us through an emphatic first movement, and a dreamy and transportive second movement, we now get to the fast paced and endlessly dramatic third. and when i heard the "i hear the water in arkansas is very....hard" line, i actually blushed. one wonders, however, why some of the main leads aren't made to "fully committ" at the same level as some of the extras. and as uncouth as it is to dwell on this topic in the midst of worldwide trouble on a night that hosted actual cultural events like the tonys and the world cup, i'm just sayin': "we see everything else."

speaking of everything else, the exsomeone and i have spent a lot of time talking lately which is nothing new, but i found myself curious about the fact that the exsomeone came over soon after i got fired from pier one and did something quite selfless and then left. not that it's the first time but normally there's some expectation of reciprocation although there were all of those months where i left without coming to my natural conclusion, but it just seemed different and because sunday night television tends to get me to spill my emotions, i gave a little soliloquy about how much worse my thirtieth year has progressed with not only my fears about my toronto trip and the cancellation of my new years' trip and the lack of any real progress in improving my income, but expressed the slightest bit of jealousy -- if not some wierd competitiveness -- over the conquests i know my exsomeone still has. and i KNOW it's only because i haven't met anyone. and i have no plans to as i have committed to actually doing things that make me happy like traveling -- toronto in two weeks, new york in about a month, perhaps miami/ft. lauderdale for labor day, chicago in october, and circling back to boston in march, before hawaii next september -- and buying new clothes and cologne -- i recently acquired the rock and republic colburg's i've been wanting forever and some rich and skinnies and tom ford grey vetiver (yes, although i don't know how i'll afford to replenish my tom ford for men, m7, and gucci pour homme that have all run out, and acquire BANG by marc jacobs for new york and tom ford extreme). and although i got a couple of good movies recently -- "breakfast with scot" and "the detective" -- i have fallen way behind with my collecting as money is tight and not to mention that i can't really afford my subscription to bergdorf goodman magazine which raised their price to fifty dollars per year. but i have so many movies and shows that i can keep myself entertained and given my free time, i actually plan to clean the back room and maybe make room for an exercise bicycle.

speaking of exercise, my formerly favorite coworker who lives in miami has announced her engagement with plans to marry in st. lucia so that sent me into a tailspin on friday night landing me alone at ceviche guzzling martinis and overpriced scallops. but it makes me happy because i feel a certain kinship with her as i do with my other friends so i feel like it's just a matter of time. but then again, they all live in slightly more cosmopolitan environs. and all have met decidedly -- at least from the descriptions i hear -- unaffected personalities that i hope to run into right here at home. what else? with the great things going on with true blood, i am frantic to see "mad men" although i've been meditating a bit too much on the firing scene of salvatore romano and using it as a odd and uncomfortable symbol for the two times i've been let go from my jobs uncerimoniously. interestingly, marriage equality advanced since i last wrote and although the democrats look in peril as far as election go, the four points promised in the agenda -- hate crimes, enda, dadt repeal, and doma repeal -- look so close that it's hopeful even if they lose the reigns in november. also, my state has gotten interesting with not only an indepedent crist leading in the polls, but with the entree of bud chiles -- son of the late popular democratic governor lawton chiles -- as an independent in the governor's race. also, the fact that jeff greene is causing headaches for kendrick meek in the democratic primary for senate and rick scott beating out mccollum in the republican primary for governor. and while everyone had something to say with super-tuesday light this week, i honestly did not see any surprises outside of the mysterious south carolina guy. then again, it's south carolina. but enough about that. i rant because i have nothing better to do at the moment.

Celebrate! Take advantage!

The relationship planet Venus enters fun-loving Leo on June 14; it immediately trines independent Uranus on the same day and Jupiter on June 15. Even the intense quincunx to Pluto on June 15 can't diminish such hopeful aspects! You'll feel like you can do anything you set your mind to as Mars trines resourceful Pluto, also on June 15. The week ends with the Sun squaring Saturn and trining Neptune on June 19, when a necessary reality check helps you make the most of the support you have available.

For a wealth of info on what these transits mean and how they'll affect your week, read The Stars This Week!

( so onto my continuing obsession with the situation despite troubling comparisons and the marriage victory and volcanic troubles in iceland and worldwide.Collapse )



http://news.bbc.co.uk/2/hi/in_pictures/8629725.stm

Earlier Marco Fulle captured this picture of the ash and lightning above Eyjafjallajokull. the picture was shot from 15 miles (25km) away using a two-minute exposure.
---
| | |
| --- | --- |
| Date: | 2010-05-17 09:45 |
| Subject: | the situation |
| Security: | Public |
| Mood: | blank |
Here is your Daily Single's Horoscope for Monday, May 17

You need to take charge of your love life now. Letting the hotties come to you may feel more natural, but your energy is better used to put yourself out there. You are sure to dazzle!

cassis. push. the only bar in town. ceviche. it sometimes depresses me to think that i may not have anything to report after a month's time has elapsed. what has my life become when i remember having so much to report after one weekend that my livejournal grew so full that i posted multiple times a day about every aspect of fashion and politics. while i can honestly say i stuffed more nights out into my one night -- events and personalties compressed into one small casing of a night -- but it did nothing more than whet my appetite for more nights like that and the shadow of the former life i once lead. but more than the night, in the absence of all else, because one of the crazy byproducts of my work schedule remains the absolute lonliness it's breeding inside of me. yesterday on the phone, i flippantly but probably honestly told rob, "i've just decided to live my life as if i'll always be alone." and with rob reneging on toronto and my sister reneging on my birthday and a half year almost past without any plans toward new years, it's the year of my solitude. the saddening response to my call for help to rob was, "well maybe that's a good thing." yes, i live in a world where my two best gay friends tripped the light fantastic toward a world of matrimonial bliss where i flub even a internet meeting with someone. and then, upon going out on friday night, i ask, "do i look skinny?" and my sister replies, "you look skinny, but unfit." and then, finally, i went over to the exsomeone's this evening just to catch up: nothing sexual and i found out later that the exsomeone went to the keys last summer not that it's any of my business, but it's just one of those things where i'm continually baffled how i'm disconnected even from those i'm supposedly connected to. i guess that's life. cats and candles and all that.

but let's get on to friday, because that's the only thing that's keeping me sane. i have missed nights out like sunday. as i remarked to my exsomeone, and to rob, and to every other person i've talked to about friday, it astounds me how frequently i used to go out given how much money it cost me on friday night for just one of the epic nights i used to have two or three times a week with another two or three happy hours tucked in to spare and dinner out every night. and not to mcdonalds either. but yes, i've promised my sister a night out and as wierd and incesty as that sounds, my sister and i have always had the best times out together since her earliest days in high school, but i made late reservations at the new french restaurant in town, cassis, and got our names on the guest list at push. so my sister had this multiple outfit issue that really pushed our timeline to the limit and we got to the restaurant around quarter to ten: this place stood as a place so fabulous and delightful that it gave the the feeling that i had when i first went to bella brava and i had their signature martini which basically was a french martini -- it's amazing how much things have come full circle seeing as i drank those when i first moved here -- and i had the duck leg confit and my sister had the burger and we shared calimari which did not taste good at all and after two cocktails and an eternity waiting on the check, we raced back to my apartment -- the glory of living downtown -- and she changed and did her hair and we then raced to push. now, i must say, i looked damn good by my own accounts: french collared brown striped shirt, brown striped lanvin skinny tie, dark true religions, kenneth cole boots, and my linea pelle belt. a seriously excecuted outfit that garnered just the type of looks i pray for when i go out. so we make it to push and it's decent crowd and my sister's working the black on black with big jewelry and near afro natural look and i see an unemployed jounralist who knew me last year before i got laid off and we stayed there for about an hour and a fifty dollar bar tab and i fell in love with the dj not for the music but because of a faux chanel tee shirt. it takes so little. afterward we went to the only bar in town and seeing as my sister had never been to a place for people like me it was an experience and of course we wound up ordering food -- who honestly orders food at a bar? -- and we sat there -- it was a blah night anyway -- and i introduced her to the regular players and to my world at large. she had a ball and we left and i was quite tipsy -- two cassis martinis (which were made with champagne btw), two flutes of champagne as push pregame, two grey goose cranberries at push, two absolute cranberries at the only bar in town -- so what do we do? we celebrate that bars stay open until three by deciding to go ceviche and get some scallops and a nightcap disguised as a dirty grey goose martini with blue cheese stuffed olives.

the next day i was supposed to go to a birthday party, but i reveled in a sweet hangover and divine moment of clarity thinking that i need to get back to this life as i once knew it. besides that, i'm still mulling whether i have the time or the wherewithal to volunteer for the crist campaign. i have no romantic or professional prospects. in my flurry of spending money this week -- on a toronto hotel, true blood season two, the detective, breakfast with scot (research for toronto), the new sade cd, a love to hide (because i need a good romance in my life), a fry daddy (because it's too hard finding fries when i get off work), the first sookie stackhouse novel, dead after dark, dry cleaning, a few hundred dollars in groceries (it's sick i know), enough aleve, sleeping pills, and light bulbs to last me a lifetime, back issues of w magazine and vman, -- i neglected to get my par of rock and republic colburg in veto nor new shirts from banana nor the suit from armani nor the prada shirt i've been eyeing for new york. yeah. this is a laundry list of my life. cats and candles. i have a situation and i don't know how to get out of it.

addendum: as a result of my sadness, i've reached out to the person i met in mexico city, the okcupid match, and eyed a new job within the company. and it reminded me that my sister had a very strange dream about me adopting a mixed-race baby girl....

( now for dreams of saint tropez and perhaps being rescued by a white knight on a motorcyle. oh yeah, there"s something to be said about this elena kagan being gay thing and i"m not quite sure what it is yet. oh yeah, and portugal joins the netherlands, belgium, spain, canada, south africa, norway, and sweden...Collapse )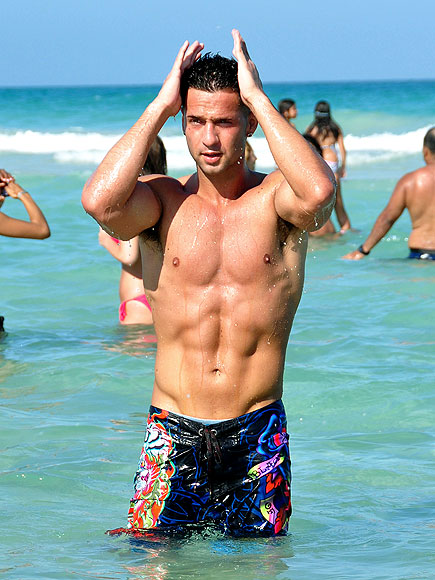 http://www.people.com/people/gallery/0,,20366027_12,00.html

A WET 'SITUATION'

Mike "The Situation" Sorrentino fixes his signature gui-do after a dip at Miami Beach, where he's shooting the new season of Jersey Shore on Sunday.
---
| | |
| --- | --- |
| Date: | 2010-04-24 10:16 |
| Subject: | "school business" |
| Security: | Public |
| Mood: | letting the unisom take hold |
don't ask me how this emotional/anecdotal recipe leads me to the moment where i decide finally to post but it does. this morning, my father called me and said that last night, for the first time in his life, he dreamed of me as an adult. prior to last night, he's always dreamt of me as a child or as his brother -- with whom i have quite a bit in common. this recession, though waning and letting up off of us, has put many of us, myself in particular, in a position where we feel that every aspect of our lives and every choice that we make feels so monumental that one wrong turn means absolute ruin. if i cash in my retirement to live, will i never build a nest egg again; if i take this job opportunity, will i never be able to work in my old industry again; if i go out this one time, will i set expectations among my social peers that i can afford the lifestyle i once had; if i don't go out, will they write me out of their lives completely? my crazy schedule has clarified some things: it has distilled my relationship with the exsomeone to its fundamentals: quickies and conversation. it's pushed me to meet people electronically -- although not successfully as i talked with my okcupid.com suitor for two weeks but my schedule has prevented us from meeting twice and now phone calls have fallen off -- and it's made me choose my times out with such care and thought that i haven't had one bad night out yet this year (compare this post to the endless i-had-yet-another-bad-night posts from when i found myself flush with money and time to go out): on sunday, i found myself ready to drive to davenport to meet my okcupid suitor when i received a text message from the okcupid suitor stating that a situation came up with a girlfriend and the suitor had to care for that girlfriend's child while she resolved that situation, but that i'm more than welcome to drive up and dine with the two of them. thanks, but no thanks. and because it's my life, soon thereafter, without prompting or expectation, the p.r. girl sent me a text asking if i wanted to come out for a drink at flamingo. so i managed to put myself into a skinny-making outfit -- who knew that my old rock and republics make me look drug-addict-skinny -- and when i showed up for the bar, i immediately ran into my old flirtatious coworker who lets slip a happy transition to a newspaper down south not even three months after being laid off, which made me feel silly for only having the position i have almost one full year after my layoff. anywho. after that i found the p.r. girl and her roommate and caught up and imbibed and in between drink two and three and getting in the music and checking out all of the people i've never seen before because i don't go out anymore and meeting all the new bartenders i don't know because i don't go out anymore and then this very cute skinny something who i have always known casually came up because we're always friendly when drunk but this time this casual acquaintance wore the whole it's-sunday blue-blazer-and-khaki situation and came up bragging about just coming here after a date. after the third time, we bit: where is your date? where did you go? who is your date? and it's at this point this casual acquaintance gloats, the governor. of course, i, in the state of inebriation, jump up and howl, just howl and cry. i mean, there are pictures with them together and the business card with personal numbers scrawled on the back. after composing myself, i break it down logically. this acquaintance is a teacher. i ask, "so you went to a fundraiser" and of course, and despite the personal attention, it makes so much sense because of the controversial veto the governor had just levied on senate bill six which would have effectively ended what little teacher tenure we had in this state. this signaled an independent run fro senate because every republican down here wanted the bill to pass including marco rubio. now, for the record, the exsomeone is also a teacher, and just the night before i had had a quickie -- the quickest quickie mind you clocking in at about fifteen minutes from in the door to back in my car -- and when i asked about plans for tomorrow, the exsomeone indicated going out of town all day on "school business" which sounded suspect given how much the exsomeone has been sleeping around lately -- and i've asked the exsomeone so many times about how senate bill six would effect teachers but to no avail and now education seems to be the watershed issue for the governor. politically, one of my biggest regrets as a voter came in not voting for mr. crist because he's really my kind of republican and should he run as an independent, i might have to follow in his stead. anywho. if only the night had ended there, after that i went to the only bar in town and after the p.r. girl left -- it was a "school night" as we call them -- i hung out with the heir of a prominent insurance company in our area. after three rounds more (for a total of six at this point) and five shots later, i found myself dancing in a sweat soup of strippers, drag queens, a crazy girl, escorts and yeah. that's when i blacked out. fun night though. and then, on thursday, i went to a birthday party with my lawyer friend at the venue -- it was college night; yuck -- and then to applebees where they talked about black politics and i refused to get engaged because of just how far my views would've seemed. i think that's it. the unisom is really setting in now and i don't have the energy to discuss just how much i'm bouncing around the idea of working for pier 1 full time or causing a ruckus at my night job.

Review!
Take advantage of opportunities!

Take the initiative when a new Moon in pioneering Aries begins the week on April 14. Just remember that you'll be returning to old conversations and ideas when Mercury turns retrograde in earthy Taurus on April 17. The Sun sextiles spiritual Neptune on April 18, when you'll have plenty of opportunities to further your goals!

( now, more about those problems holding up our system of education -- there"s a part of me that wants it all privatized -- and how it bleeds into the social issues that continue to divide us. oh yeah, and a completely gratuitous video of my favorite, ricky martin.Collapse )


---
Here is your Daily Single's Horoscope for Tuesday, April 6

Those clouds in your head may be pretty, but there are also some rather sweet real-life possibilities now -- if you don't miss them! Focus on reality as much as you can, though your optimism may color things.

i should really make this quick since i'm using up my half hour lunch break to type out this post, but i'm pretty sure i've committed something of a social suicide once again by my drunken actions this weekend. granted, i have taken a month long break from the local scene and while i didn't make a complete fool of myself over the stockbroker and whatever trollop to whom the stockbroker chose to introduce me, i managed to mistake simple curiosity with out and out attraction and made my "i'm here to recruit you" instinct completely take over. it started with my last friday night off for the forseeable future coming about. it's first friday and i have a little bit of money in my pocket -- although, rightly, it belonged to my condo complex -- and i decided that sitting at home drinking a cheap cabernet merlot mix and listening to pandora radio would not suffice as a way to spend my last night of freedom for all intents and purposes. so. taking advice from my new york friend, i jump onto okcupid.com and update my profile -- it's really odd to find out one's ambitions wants and desires as expressed in old personals' profiles from years and years past -- and within minutes i meet someone who i hope soon to call my new beau. owing to the pictures and e-chat conversation we had, we're a match. a good match. i'm turned on. and it's rare to find someone who can keep up with me in conversation. i feel it's owing to the fact that this new match is from los angeles. and being nine years older than me makes it right in my arena since apparently i only do older these days. so after i made that connection and this connection had to go because of dinner party plans with friends -- this connection is from davenport, florida (a hike by my standards) -- i felt that oneupmanship -- not that i ever really act on that impulse -- to go out myself and make a go of it. so i sent a text to my friend, the p.r. girl, and found her right up the street at our monthly downtown street festival "first fridays": we agreed to meet up at push but once they got there, we all agreed to just head on over to the only bar in town. well. seeing as i had made my way through a bottle of wine at home, i could not in good conscious drive so they drove and when i got in the car, i immediately knew the p.r. girl and her new roommate of late the naval officer who my high school friend hooked up with a couple of disneys ago. however, who i didn't know was this out and out looker in the front seat -- one of those olive skinned, perfectly groomed, midwestern cornfed types -- and in the backseat this presumably similar friend. at first, i thought, "oh, the p.r. girl has made new friends like me," but then it got revealed that she's dating/sleeping with the one in the front seat and the one in the backseat remains just a platonic coworker of the two of them -- the p.r. girl actually has a new job at a cruise line with the two of them so it's really like an office night out with roommate and her other friend -- so i don't know if it was just being sociable or what but as the night progressed, i caught up with the p.r. girl and kept talking with these two new initiates and found that the one from the backseat and i had good conversation. and then we danced. and then i found myself confused because i thought the signals pretty clear but everyone told me it's simply not possible for us to connect in a sexual way as our interests diverged. yeah. very confusing. so the night progressed -- and, i don't know where this came from -- as i drank more, i began this mission to prove my point of view. first, it started with buying the backseater drinks and dancing closer and closer and eventually when we left (this is a fog) apparently i made a move. and continued to make moves. until eventually the p.r. girl told me that i need to back off because i'm wierding out her beau. i backed off and another one of our friends jumped in as a white night to offer us rides home. i did. and woke up the next morning completely unaware of what happened the night before or how far it had really gone. apparently, the p.r. girl invited me to easter dinner and i accepted and the next day at pier one i just fretted over the idea that i had gone from meeting no one to meeting two people in wildly different ways the night before. and the fact that despite all of the mixed signals, that just being wrapped up in that whole proximity infatuation thing really made me feel younger. it's been eons since i found myself attracted to someone below my age. especially someone THAT below my age. i mean, we're talking like my little sister's age. but it made me wonder because it's THE EXACT SAME SITUATION IN REVERSE for the suitor i met on okcupid.com just a couple hours earlier (who i still need to call or e-mail or something). so. i did myself up for easter -- pink j.crew polo and new dark true religious and madras flip flops -- and went over to the p.r. girl's for easter dinner with two gallon-like sized bottles of barefoot just in case the backseater came. thankfully, it was just friends and family and i had a great time although all of the intimations about "we had to protect [the backseater]" and "we had to have a talk about whether we should intervene with [the backseater]" makes me wonder if i did something REALLY bad. the story is left untold. needless to say that it has left me feeling both equally good and equally bad and i don't really know how to deal with that. i mean, should i send an apologetic text message? i mean i did get the phone number (who gives their phone number to someone they're not interested in?)? or should i just let it go? i mean, i don't want my friends to think i'm a sexual predator! i mean, i don't even usually like anyone that young. that's my dilemma. although i'm pretty sure my financial situation will prohibit me acting on much or going out anytime soon to make the situation worse.

addendum: and then i get home and see that not only has my okcupid.com suitor written back again, but someone from yahoo!personals has also written me. something's in the air here.

( these days i"ve found myself that it"s not just the republican and democratic parties that use sex scandals for political advantage, but the age old battle between the anglican communion and the vatican seems to employ the same tactics in the face of similar demographic shifts. don"t ask me what reminded me of this story....Collapse )



http://www.boston.com/news/world/europe/articles/2010/04/05/hierarchy_rallies_behind_pope_at_easter_mass/
---
Here is your Daily Single's Horoscope for Sunday, March 28

Sit back and enjoy the ride. When you're not so intent on the destination, you'll find that the journey itself becomes the point. And if someone attractive sits next to you and strikes up a conversation, all the better.

it's just like me to learn the wrong lessons from events and to take the wrong example from persons. i've always fascinated myself -- especially in my twenties -- with the oblivious rich who have some staff to protect them from the realities of the world asking that staff about something so obvious to the rest of us. it's the young girl talking to her family physician about her racing heart and the doctor obliged not to ask about her cocaine habit. well, in the same way, i've taken the lesson that every time i go to miami something bad happens with my job. or that public policy and the national discourse has really hit its stride only when those on the fringes cannot control themselves in anger. or that sandra bullock has hit her apex not because she's won her first oscar but because her husband has embarrassed her in such a way. let's start there: seriously, while america has entered one of those phases of obsessing over the unhappiness in other people's marriages and while sometimes even i find myself caught up in the flap -- especially when it involves the closetedness of some of the most prominent -- i generally find myself uninterested in stories like that of tiger woods or others because it's frankly just not that interesting, unique, or original. athlete cheats on his wife with blonde trifle? really? i don't care who it is: there's no one that good. it's public relations. if anyone purports that sort of goodness, they either find themselves in a lie or they set themselves up for a fall. however, this years oscars felt like the charity oscars what with the hurt locker winning -- from my little detached perch -- as a favor to james cameron's ex-wife or the oscar to jeff bridges because he deserves it but not necessarily for that film. and, of course, we had the bows to the writer and supporting actress of precious because you know, there's almost a quota with this crowd. not that i'm complaining. just stating the facts. however, the biggest act of professional philanthropy came with sandra bullock for "the blind side" a movie that i may just see for the irony of the title given recent events. first, let me just say, sanda bullock has had a remarkable career when one actually thinks this is the girl who broke through into the national consciousness with "speed" -- my mind races back to my father inviting all of my cousins over to our home theatre to watch that movie with surround sound back when that still impressed -- who has gone on to become an absolute FORCE in hollywood despite mostly questionable characters and roles to get here there. yes, they made her a pot of money, but the only good sandra bullock movie i've ever seen had her in a bit part in an ensemble piece called "crash." so to hear about all of this stuff about her husband actually makes me respect her just a little. no, it does not make my heart go out to her in the typical way. it makes me identify with her. if i had that much money. that much clout. that much riding on my success. yes, i'd probably go for a jesse james. it's who she really is. it's the non-public relations' version of sandra bullock. and the details about jesse james that have trickled out since his auspicious apologies have positively made me blush. seriously, what sort of ride did he take sandra on? and it's illustrative of something so fundamental in my own sexuality. i must get to my long weekend in miami here soon, but needless to say that there's something that happened some time ago that continues to haunt me and shape my experiences especially in the light of my own recent dealings with my own personal white gorilla, the exsomeone. yes, they don't count as affairs as my eyes stand wide open and we're not together in any way except the physical, but the experience of the infidelity finds itself no less exquisite in its painfulness not because "oh, i'm so hurt you need someone else" as i know the exsomeone and one of the things at peace with us in the end remains that we need completely different people to satisfy us as persons. however, there's this physical connection that we can't shake. that we don't shake, at least. it just gets complicated when there exist others simply because my sex does not have the ability to quiet my mind as it does in so many. i'm a thinking lover and while this can enhance the experience, it can also detract when one thinks about the other men who have gotten to experience the same with the same. and the pain comes in the idea of whether or not i'll be that end-all-be-all in a modern way -- that is, where i'm with someone willing to settle as much as i to be satisified with our this is as good as it gets moment where i reprise the greg kinnear role, of course -- and why has that issue come to the fore? no, it's not just because of the almost weekly dalliance with the exsomeone giving me latent issues about my inadequacies while scratching an itch that can only be scratched that way, but it's the highway robbery and terrorism of hope that the online personals industry has become. now, it's probably just a ploy to get me to subscribe to yahoo personals, but someone wrote me on that site and they're EXACTLY what i want on paper. seriously. like, the apex. it's racist to rank the racists, but as john mayer so geniusly wrote, my mind is comepletely color blind, but other things not so much: all of this time i've assumed that those with a latin or mulatto ethnic background would get my juices flowing fastest, the incident from a while ago has made me question whether i could actually perform with someone from my fantasy like that even one AS HOT AS THAT. we'll see where it goes. we'll see if i pay thirty dollars to send an e-mail. now, two of my best friends in this world are in london this weekend, my exsomeone's in ohio this weekend, and i'm at home doing absolutely nothing because i had a fantastic weekend last weekend in miami. seriously, more than ever before, this trip proved that miami has re-asserted itself as the sixth burrough of new york. i mean, it's still in florida. i took the train. it's on the mainland. that means there are cars and there are mcdonald's drive thrus and all of the cheap appurtenances that make life affordable for those of us who live outside of absolute metropolis, but by that same token, clearly through my LACK of traveling of late, i have lost touch with the expense of things. i got introduced quite quickly when my girlfriend from my old job couldn't make it to the train station so i had to catch a bus to the metro and then catch the metro and do all of that while looking like i knew what i was doing because if i got robbed, i'd be really stuck -- before new york, must get: new phone to look like i do this all the time, a couple more pairs of on sale jeans from off saks since i know they're all about a hundred dollars, and perhaps a low cost grey suit and a jil sander foujita project cardigan or maybe the shirt or the ysl loafers or the david yurman cuff -- and i wore a red burberry polo, diesel slammers, and high top tretorns, and two near teenagers commented upon seeing my pockets, "that's a grown ass man!" so it was refreshing to see my favorite coworker from my old job and within seconds we established that nothing had changed and upon seeing her boyfriend, and calling him by the wrong name, and donating $40 to cvs for stupid stuff like mixers and magazines for the beach and other sundries, we got into a rhythm that made the weekend speed by. we went back to her apartment and got ready for dinner at ra (pronounced "raw") and it was everything i thought miami should be. serious mixer with loud music and beautiful people, but not the south beach tourist crowd, but the "we live in miami and this is just another friday" sort of place with $18 appetizers and $14 cocktails that everyone had been drinking for years that were SO NEW to me. and conversation somehow devolved into different terminology for the white lady, the white bitch, butter, etc. after dinner, we went back to the apartment -- think the cheesiest apartment from "out of sight" or "the bird cage" and you wouldn't be far off except her rent is as much as mine and i have new everything and am in the thick of my downtown (for what it is) -- and we went to cameo that night after many outfit changes and the music touched on that moment of the early nineties when cool had nothing to do with shoulder pads, the early days of rap, or any of that, but the nineties version of cool what with its sharkskin, its minimalism, it's techno music. seriously, the music came from such a pure reference point but got muddled and sullied with that thick funky miami sound that's so intoxicating on its own that i could have shed a tear right then and right there. and yes, the mix of people was random what with its smattering of euros and spring breakers and working class twentysomethings and girls in feathers and deep tanned blonds in mini-dresses and an old couple -- think in their sixties or seventies -- just for kicks and the music was so good but the drinks were $16 a piece (for vodka cranberry mind you, not some upscale concotion) and after we left, we got home and smoked out and my sense of jealousy overtook my body after the drug took its hold but what i wouldn't give to cuddle up with a significant after a night like that. the next day after much hung over staring into the boob tube watching the fashion television network show the same clips with the same music cues and then we went to the beach which took a full two hours between the traffic and the parking and spent $80 on lunch at the sea cafe where we both left the table FULLY hungry and sober despite specious drinks and food that would indicate otherwise and service so bad i could spit. we went shopping for a bit -- which i don't think people actually do on south beach but somewhere else; where's this new york burrough's soho? -- and then as we walked back to the car saw MICHAEL FROM MIAMI SOCIAL! and boy is he bald. bald bald bald. like, that surgery did not take. seriously, my good friend has a partner who had the surgery and it worked MIRACLES and yeah, not so much. but it satisfied my celebrity quotient so. and seeing the masses of spring breakers allowed us to decide against liv because who knows how expensive it would've been just to keep the hoi polloi out. so we went to an actualy miami city bar called club 50 at the top of the viceroy hotel and the class distinction -- i admit, i'm a class alien, but my old coworker is not, she's just slumming it in school and without a job -- when i burst out with my true religiou raw denim, linen blazer, and banana republic stripes and my friend sara with her lbd and python platforms and our $18 vodka cranbarries and sweating to music that touched on michael jackson and black eye peas and that crazy racuous bass-driven tribal miami sound that you cannot escape and as we got photographed by the faux-society snapper and signed our eighty dollar bar tabs, i resolved that i'd either have to stay in a hotel or with my friend sara as it sunk in that in my drunkenness although i had a great time, i missed one of the main reasons for my trip: namely a visit to a party with people i could actually reach out and touch. not that i would. but there in brickell, i thought, "this is the real miami and i'm in love." and just like that it was back onto the train and back home and twenty dollar parking tickets not twenty dollar drinks and a downtown that's asleep by midnight not just waking up.

well, what an age we live in these days when the headlines volley like tennis ball between the white gorilla and the baby killer, but here we have one half of the media obsessing over the affairs of people just as human as they and the passage of a healthcare bill by the most transparent process our politics would allow and how the media has botched them both. the democrats surely needed a win given the massa affair which i'm sure only political junkies like me will remember -- have i mentioned that i haven't even seen my shows on hulu in a week?! -- and this win remains huge. while the conservative in me wants to take issue with the individual mandate -- everyone knows my own struggles against that mandate for auto insurance and how it's resulted in tickets and suspended licenses for me in years past -- the congress' power to tax remains unchallenged in the constitution and if getting health insurance -- i'd have preferred a public option simply because i believe (quite conservatively) that our country is at a competitive disadvantage by not having that sort of universal coverage -- i can't get past how big this win is and the reason i know it's big is because all the hard right can do is pout, yell, and scream. sure, they'll gain seats, but it won't be "the contract with america" by any stripe. just imagine if clinton had gotten healthcare through! seriously, back when the parties worked together and americans cared even less about process. we're the generation that got weaned on "the west wing" and came of age in bush v. gore.

( now, for more of the yelling and screaming on the floor of the congress and how i"m oddly intrigued by playgirl"s fascination with those most would consider trash but apparently many find very alluring.Collapse )



http://www.telegraph.co.uk/earth/earthpicturegalleries/6338681/Albino-animals-from-Snowflake-the-white-gorilla-to-White-Diamond-the-alligator.html?image=1
---
my depression is going viral. thankfully, i'm seeking out a way to correct that in the next couple of days, but as always, it places a bit too much importance on decisions of other people. not to sound like a nightlife nazi, but i know what makes for a good night. all i ask, every now and again, is for a good night. it's dinner, it's drinks, it's dancing, it's daylight. well, not always, but that's the order. if you cut the night off at any of those stages, in my mind, it still qualifies as a great night. and i'm fine with it. also, let's be clear, i enjoy many bad nights out. i like fun. i enjoy playing flippy cup at a irish pub on the upper east side as much as i enjoy as a west hollywood nightclub pressed full of sweaty horny....well you get the point. i have as much fun bouncing my shoulders at a vip table at a gorgeous vegas burlesque boite as i do barhopping on a random weekend in orlando. it's all the same. it takes me away. not to say that it's the only thing. or the biggest thing. or the easiest thing. anyways, i don't even know why my mind wandered to that. i have about one more waking out left -- i have to get at least four hours of sleep before pier 1 -- and i just had one of those utterly depressing evenings with the exsomeone. it all started because we're having one of those funny sitcom scheduling issues with sex because after we starting having it again, my schedule has been a complete klusterfuck in a way that i feels alienates friends and family and makes me into this odd erratic person i know i'm not. it doesn't help that management has completely changed at the store and my job at the other place seems so dead in, i might as well work at mcdonald's. do you see why i need a GOOD night out? anyways, it's one of the reasons i find episodes of "brothers and sisters" so comforting because the crazy outlandish scenarios that matthew rhys and luke macfarlane get into actually have the resonating ring of truth to them. but it also makes me depressed because my life IS SO NOT HAVING THE LUKE MACFARLANE HAPPY ENDING RIGHT NOW. tonight, i had my mind set to work until two o' clock in the morning, but they let us have time off early so i did because if i don't, i'm going to bring the sleepless zombie chic look back in but yeah: so after i got off at ten o' clock? i responded to a misguided text message wondering if i was still at the store although it's not my night to work there and we wound up doing the between the sheets tango but it's complicated because my exsomeone's sleeping with someone else now -- see how these things progress? -- and i'm not. and the person who my exsomeone's sleeping with now is actually in a relationship with yet another. so we're laying there talking about life because (1) the talking and sex part is actually the things we're quite good at (2) because i don't get the change to talk to anyone these days (3) because i don't understand how to actually meet people in the real world. and considering my friends all seem to have settled for the one they met when i met the exsomeone, i feel like i may have missed the boat. but we're talking and i'm having the jack twist moment where i'm like, "ya know it could be like this, just like this always" when i realize I'M THE ONLY ONE HAVING THE MOMENT. i hate how those moments of intimacy can sneak up on me just like that. and of course, it means more to me than it does to the exsomeone and i'm not entirely sure why that is. but there it is. right in the open. and we have this class tonight at my "real" job about sexual harrassment and it just makes me chuckle at how crazily hyper-sensitive the world -- rightfully, i might add -- has become to the feelings of others and it's interesting that the only increase in sexual harrassment cases involve two men: interesting given the recent dealings of scott foley and eric massa, no? but it underscores my vehemence and zeal for the marriage equality issue and its tentacular reach into the representation of committed stable relationships in the media. seriously, i got on this soap box after salvatore romano got written off my favorite show in what i felt as a bow to the religious right (who raised an ire after the season premiere of the third season), but this one remains the second nail in that coffin. perception is reality: why on earth is the kish story line getting ended on one life to live? yes, i'll admit it: given my crazy sleep schedule and the lack of television on at the hours i'm awake, i have become COMPLETELY re-addicted to one life to live (my favorite soap since the early nineties) and it disappoints me that such a good healthy and challenging portrayal of two "normal" guys in a relationship gets axed again! yes, i kind of realize that it only got on their because of the whole grey's anatomy flap to help abc get in good stead with glaad and yes, i realize abc has offered employment to bryan batt but STILL.

It's Time to Act!
Make a plan!

An unusually dynamic new Moon in spiritual Pisces on March 15 helps you follow your dreams. You'll get plenty of help from Mercury's entrance into feisty Aries on March 17. Then, the Spring Equinox, which marks the beginning of the Sun's transit through Aries on March 20, sets you on a new road with a fresh perspective.

( i"m just noticing an ugly trend and i don"t know if i like it and given that nothing else is going right at the moment, it"s given me something to vent my anger about.Collapse )


---
| | |
| --- | --- |
| Date: | 2010-03-12 14:36 |
| Subject: | single panic. |
| Security: | Public |
| Mood: | blank |
would you mind explaining to me why the democratic party finds itself harboring another scott foley as if they do not remember how that one man felled the stumbling republican party not even four years ago?! more on that later, of course, but my life hasn't exactly stood as a thimble of excitement lately to be honest. one of my tires exploded on the highway. this resulted in an unexpected expense of hundreds of dollars on tires (and ferragamo trainers as my personal gift with purchase). as a result, my phone has gotten disconnected. i'm subsisting on hot dogs and biscuits. and style.com, hulu.com, and xtube.com have been the only outlets to the real world in about a week. at pier 1 imports, the store manager has left on medical leave and so my greatest nemesis got appointed to interim. so. my sister and i haven't spoken since my botched birthday debaucle. while i've managed to wrangle rob into my toronto adventure, i've hit another hurdle as i've discovered that my former employer didn't take one single penny out of my check for federal taxes. it's going to be an interesting year. i refuse to live my thirtieth year on this planet bowing down to sad things like logic and reason when i've lived my past three years that way with questionable results. the years i spent of my life traveling remain my fondest and my years without it remain my most miserable. so next week, i'm catching the train to miami to have one of those nights that i've perfected over the years. we'll see if i can pull it off given the lack of clothes, transportation, planning, nightlife expertise, and access to favor that i have in my homebase and other cities around the country. can you tell this is a forced post? sure, i probably would've posted after my exsomeone and i hooked up or definitely after miami, but at this point, nothing has happened and that's the largest casualty of my new job -- besides every friday night of my life -- time passes so quickly because my sleep schedule and work schedule preclude the normal socialization that has kept my life bearable. seriously, no one understands the importance of one free night to me anymore. one free day. whether it's to celebrate my birthday or have a night out or just to hang out or to have a telephone conversation or to hook up for sex. it's not that thursday night is the best night to have no strings attached sex, it's that it's the only night i'll have FOR TWO MORE WEEKS. seriously, over the next week, i work tonight from seven to seven, tomorrow from seven to seven, sunday from nine in the morning to one, and then again from seven to seven, on monday, five thirty to nine thirty, on tuesday, six at night until two in the monrning, on wednesday, nine until half past one in the afternoon, and then from seven until seven, and then, thursday from nine until half past one in the the afternoon, and then, seven until seven. on friday, i catch a train to miami. during this time, i also need to get a haircut, an outfit, a train ticket, my phone re-connected, and maybe see my sister, my parents, and my exsomeone. and, how, exactly, am i supposed to meet someone? really. this is the craziness of my life. it's no wonder in the midst of such things that i've attached to the crazier things in life. the most fascinating aspect of the recent goings-on in the congress comes about in the story of eric massa. why on earth is a liberal democratic senator from the state of new york IN THE CLOSET?! this, again, re-emphasizes the importance of so many policy issues that have all but stalled in the congress. it also highlights the hypocrisy in the democratic party. and the generational issues confronting this agenda have no better embodiment than scott foley on the right and eric mass on the left. seriously, why are they in the closet? they have money, position, education, family. if they can't come out, what does this communicate to all of those others -- granted, not everyone finds themselves as plugged into these salacious tidbits as i do -- who find themselves reluctant to live their lives as they are? yes, even if we get hate crimes, and non-discrimination, don't ask, don't tell, and the overturn of doma, what's holding people back? and in that context, what sort of sexual harrassment must eric massa have actually felt when rahm emmanuel -- let's face it, not the most repulsive or unfit man in the body politic -- came bouncing toward him in the showers buck naked to talk about policy? this, i think, is the type of discomfort some remark about when talking about don't ask, don't tell. is it probably for the better this becomes a thing of the past? who knows? i'm certainly in no position to judge as i'm someone who has felt uncomfortable in shared showers since my earliest years because of my fear of being aroused. a fear, i've learned in my adult years, is not shared universally as many have more control over their physical displays of excitement than i do. but the sort of non-sexual to some, very sexual to others horseplay that takes place in the showers finds itself in jeopardy does it not? because as this massa situation displays, sometimes those situations could be experienced in the selfsame way by two different people who have entirely different interpretations of what happened. perhaps sexual intimidation by one. perhaps hard ball politics by the other. and then, forget the c street house: what sort of behind closed doors shenanigans must've taken place at the massa home? i know the type. add one sexually frustrated older something, two parts alcohol, one part drugs, and instead of angostura bitters perhaps young impressionable youths? yeah. some of the best nights out i ever had so one only knows. and i'm glad that i'm not the only one who watches "caprica" if "frak" is actually the word that set off this entire controversy!

Relationship Snags!
Proceed with caution!

In the midst of a few relationship snags shown by Venus' opposition to Saturn on March 9 and square to Pluto on March 11, Mars finally turns direct on March 10. As Venus connects with the ongoing Saturn/Pluto square (a game changer), you are tested by others. Mercury's conjunction with the Sun on March 14 helps with communication. But this is a complicated picture, and it's probably best to wait and plan carefully, lest you act prematurely and in a way you'll later regret.

( and finally, the thing that has captured my imagination the most as we"ve emerged from a full season of fashion shows remains the audacity of importing an ICEBERG into paris to stage a chanel show: who says fashion doesn"t have the power to transport?Collapse )


---
Here is your Daily Single's Horoscope for Wednesday, February 24

Ever eaten an unripe pear? It's dry, tasteless and unyielding. Far better to let it sit on the tree and ripen. In other words, why be in such a rush? Your love life will pick up when it's good, ripe and ready.

one might think that i've been on a cocaine-and-vodka bender for several days as a result of my thirtieth birthday one where i may have wanted as much in a south american country celebrating carnival and welcoming the next decade with excess. instead i went to the touring performance of the broadway play "wicked" by myself because the one adult in my life who i thought may go out of her way to celebrate my birthday with me here couldn't bother to find thirty five dollars to drive down. now, since i've last posted i've experienced no less than four emotional landmines including my exsomeone's birthday, my twenty-ninth valentine's day alone, the engagement announcement of one of my last single guy friends, the return of the p.r. girl and my nightlife, and finally the worst birthday of my entire life. while my exsomeone's birthday and the lack of celebrations around it really didn't throw me for any sort of loop nor really did the fact that the exsomeone has started with sleeping with someone else which raises a few issues but not really that many outside of the fact that i just don't know how to meet someone new at this point. thankfully, i had to work on saturday night at my new job so no contemplation or action plans on my exsomeone's birthday (which is the day before valentine's day) and then i had to work at pier one on sunday afternoon which went by blissfully as most happily in love people don't really like shopping for furniture on that day. and i went through most of the week just fine. i mean, just another week. sure, new york fashion wee and london fashion week. but nothing too exciting. hey. then on my biweekly matinee saturday, i went to go see "valentine's day" which highlighted the type of bad decisionmaking that would unravel my entire day. after that, my friend rob changed his facebook relationship status from single to engaged -- which, let's be clear, is a giant leap for most people, but intensely huge if one understood all of the back and fourth between these two -- and i had one of those i'm-going-to-emotionally-drink pity parties but had to go through the day getting a haircut -- where the barber next to me talked about his wedding plans with my barber the entire time -- and then i went to pier one and don't really remember anything happening there because it just blurs but after that i went out to flamingo to welcome back the p.r. girl and after thinking i would never get drunk because i didn't think i could drink like i once did seeing as i haven't drank since the new year basically, but i managed and as the night wore on i saw this politician type who i really wanted to talk to so i did and one half of the (now broken up) couple the p.r. girl used to live with who supposedly had a talbot for a grandparent and then the person who i dallied with a year or so ago who i now work with although in a different office of the same company -- the luxury of living in a small town -- and although said person had lost a lot of weight and seemed not to remember the crazy circumstances of last year's lost communication and only the crazy of the beginning of communication, i thought i was in. hey, i haven't had a crazy night in sometime and the cocaethylene battery felt like it needed a recharge but the train started to leave and we went to the only bar in town -- which is quite ironic i keep using that epithet considering this is the fourth regular pitstop on the drunken whistle tour of my small town -- and i saw the stockbroker. with the fat/nasty/ugly who the stockbroker dated the very first time we hooked up. two years ago. small town, remember? and yeah. because the stockbroker insisted on doing silly adult things like introducing us like adults and kissing me on the lips like everything is copacetic -- which i guess it is in sobriety by myself?!? -- lead to me swallowing three more drinks and waking up on the couch of my friend p.r. girl. who knows what actually happened after the last drink and the last rihanna song i remember, but i'm pretty sure it's earned me at least a month of not going out which would've happened anyway given the way i get paid. so this brings us to my ill-fated and thirtieth birthday and the year that is to commence. while my two peers have found themselves in near matrimonial bliss what with one about to get a move-in district attorney and the other reunited-and-it-feels-so-good with the man who has twice broken that. yeah. meanwhile i believe i've outgrown everyone in my adult life which has happened twice before but i've had someone each time with whom to vent my frustrations. if the universe is telling me anything, it's that i'm going to have to weather this round alone. and you know what? writers are natural loaner. natural liars, too. maybe i need some alone time again. so what if i have to travel alone and see shows alone and have great dinners alone and buy jil sander alone. it's alright. i mean none of my friends came down. my own sister did not come down. this is the state of my life at thirty years old. the best moments of my life only happen when i leave it, dine, drink, and drug myself until i forget it, and the others happen when i'm blissfully and utterly alone in the nest i've busied feathering with expensive artwork, overpriced furniture, and designer clothes. i'm in a quarter life crisis and the only thing getting me through it is a month of fashion week and the prospect that nancy might actually ping pong the senate bill.

Here is your Daily Single's Horoscope for Tuesday, March 2

Taking a big step back really gives you a much-needed sense of perspective when it comes to the dating scene. You see exactly where it is you came from, and you'll be able to decide where you want to go.

( and now for latest fashion obsession, the mulleavy sisters behind cult label, rodarte, and for the dynamics behind getting healthcare reform finally passed....Collapse )



http://www.nytimes.com/imagepages/2010/02/25/us/25chemistry_CA0.html
---
| | |
| --- | --- |
| Date: | 2010-02-12 01:30 |
| Subject: | a single man. |
| Security: | Public |
| Mood: | in between sleep sessions |
it's funny to think what inspires me to write these days. i've had a sense of fatalism as i approach my thirtieth birthday and while i've found myself extremely close in doing the digital download of my thoughts especially when mark kirk won the republican senatorial primary of illinois despite the whispers of the charlie crist sort and i also came very close to updating upon my second viewing of the film "a single man" because it pushed out "the talented mr. ripley" as my new favorite film, and i almost spun off a quick diatribe over the axing of my favorite character off "mad men" as a triumph of the hysterical right over the creative process, but it took the untimely passing of alexander mcqueen to put the ink to my pen. but there's an unsettling through-line here that i'm a little afraid to face. this economic downturn resulted in quite a reset in my life as a i know it -- after all, proverbs says, "pride goeth before destruction, and an haughty spirit before a fall" -- and i've found myself since i got my new job trying to reclaim some sense of self and some sense of the person i once knew myself to me. i've come to realize that i must further my education to even remotely have the means to achieve that lifestyle again, but it's also clarified what's important and what's not. the glorious part of this new job remains how it makes it plain in my mind the stakes and the priorities. i don't have any illusions that this job is anything more than it is. i have no ideas about doing something important for my community. or representing myself in some way that may or may not comport with reality. but it's just a job. it's just a check. and although i make a lot less money, i'm not spending it on the same things. well, i am, but not as during the fall. one of the things that set me on edge the most about my mexico city trip circled around the way i got put into an odd friendship bind because of an act of kindness that resulted in my owing another friend money. money that took me FOREVER to repay and that re-opened two year old friendship wounds revolving the toronto trip and the money issues around that. after that year, i had resolved to never owe this friend money and somehow it resulted in the same again despite the fact that most things were taken care of before the event in question. not to speak in circles, but with that cloud hanging over the trip, it made other instances where i didn't see eye-to-eye with my two friends harmonize in a wierd way: whether it was taking a bus to the pyramids or the dropping of the other american traveler we found or not going to the condesa neighborhood or going for dinner before our wednesday night out, i kept having the feeling that i didn't have an equal say. or that i didn't have the autonomy. or the independence to voice my opinion as much as i should because i was some sort of second hand or indentured servant because of this lingering debt. well. one of the things that i've resolved -- actually before last year even -- was to do more traveling and a great opportunity has presented itself. on july fourth weekend, toronto hosts its pride festivities and i actually have money to book a trip now. of course, my two friends have reservations about this, but i've decided i'm doing this for myself. i can go alone. i have other friends. i know i'll have fun. it's something i want to do. why should i let my wants be held hostage? i mean, it's my thirtieth year of life and as my birthday plans seem to evaporate before my eyes, i'm not going to let a year also escape me. and the exsomeone says, "it's good to see you've learned your lesson and are saving money and not spending it on trips and clothes," but if i die tomorrow, these are the things i want to remember. not money in the bank. not dead end jobs. not all this drama i don't need. it's good times in good places. that's it. so i'm going. and we'll see if i can get my way. and i need green diesel safados to make this plan work. and maybe the ysl manifesto canvas bag with the strawberries on it.

in other news, my working life has complicated itself a little with my new rotation this month: i now have to work with the bulgarian i've begun to obsess over as a way to make my long hours pass a little faster. true sign that something's brewing? i'm writing again. and considering that sleeping, working, and eating remain the only activities in my life, it rises to the level of post-level event. my sister may come down for my birthday. then again, she may not. as the day approaches, i'm thinking of arranging all of my important documents in a room and doing a george falconner, but i'd never do a george falconner without having a matthew goode. and while the part of a single man came at the very end when his life swelled up with a sense of hope and possibility only to get dashed anyway -- in that way, it shares an emotional resonance with "the talented mr. ripley" in that boat scene when ripley asked peter what he'd change about this moment, peter responding with "no, what?", and ripley said "nothing" -- one wonders the last thoughts went through lee mcqueen's head in the last moments. now, i've always thought him a fragile soul because those with that much creativity tend toward that sort of temperment, but it's just so sudden. and it makes me curious about whether it's ever possible to escape the fatal nature of it all. whether it's looking bag on expired ideas like alexander mcqueen or george falconner or looking at other living examples like judge vaughn walker and salvatore romano. as much as we've said that society has swirled forward into something more modern where old labels don't matter and the ravings of the fringe right would not impact the opinions of the republic, but as we move forward, we watch as sexuality once again comes to the fore with respect to the latest marriage equality court battle -- this has movie script written ALL OVER IT -- and with the exiting of salvatore romano from one of my favorite shows. while i've largely tried to stay away from the proposition eight case -- mainly because i don't think the outcome's relevant at this stage of the game since it'll get appealed no matter what -- but the addition of this human factor has sparked my interest. how will this judge rule? no matter what, the ad hominem attacks will come and it's sort of a no-win situation for the man at the end of the day. and i wonder if the ire of the cultural conservatives will compell this man to do something to prove himself more professional than his identity would indicate. finally, when mad men debuted that super controversial episode at the beginning of last season, i thought it a stroke of genius for matthew weiner because it stood as a grand "fuck you" to all of those people who might have tuned into the show just because of the buzz and separated the wheat from the chaff so to speak, but now it looks like those parents groups and protesting legions have gotten their way because matthew weiner -- intentionally or unintentionally -- has bent to their will and may have written salvatore off the show permanently. and it's a shame because i thought it just showmanship or keeping a secret in the name of ratings, but now it's starting to sink in that he's not coming back and it just feels that the fatalism i referenced has claimed yet another victim.

Here is your Daily Single's Horoscope for Friday, February 12

Venture out dateless and you might find more prospects than you would have believed. The trick is to go to a venue or event that really interests you. Lose yourself in the moment and someone will find you.

( now, more about the single man who made us dream twice a year with his spectaculars, the single kiss that defined my new favorite film, the not-so-single man on my favorite television show, and a single man at a tough spot in the court room....Collapse )



http://www.boston.com/lifestyle/fashion/gallery/Alexander_McQueens_fashions?pg=6

McQueen walked barefoot on the catwalk at the end of his 2004-2005 Fall/Winter runway show in Paris.
---
while my life hasn't changed all that much from when i've updated last, the purple-taloned girl -- my metaphor for the "i told you so" chorus that sometimes reaches feverish pitch in my head -- forces me to at least acknowledge what just happened in the world of entertainment, fashion, and politics in the past forty-eight hours. this stands as the type of week that makes bloggers like me go into overdrive. first, massachusetts only stands as the most liberal state in the entire union and it just elected a republican to the united states' senate. there exist two lines of questioning that arise in my mind about this latest development: first, would something like this have happened if hillary clinton had gotten the nomination of the democratic party and would something like this have happened if they had gotten involved with statewide and local politics from the start in a forceful way? first, given the disillusionment that many women had with the nomination process of barack obama in the democratic party, could we really discount the role of women in the election of scott brown? after all, the state of massachusetts has not elected a woman to statewide office in how long? further, the state of massachusetts went to hillary clinton in the primary, remember? also, would hillary clinton have allowed the right wing of the republican party to get so strong so quickly? would bill clinton -- especially given recent events -- have stood as much of a liability at this point if we had an actual fighter in the west wing? now, enough of my ranting about what if hillary clinton got the nomination since we've had disappointments -- yes, besides the string of marriage equality setbacks from california (suppressed african-american vote would have boded well for failure of proposition eight) to maine (where she'd have not stood afraid to voice her opinion on their marriage referendum) to new york (where she could've twisted some arms in the state senate since she represented that statein the senate) to new jersey (who would've had more political cover from new york) -- that could've gotten remedied by the president we have. it all started with the runoff election in georgia: barack obama did not want to stick his nose in that race because he wanted to create an atmostphere of bipartisanship in washington. well, noble goal but no results. yes, it takes two to tango, but if he had listened to those in the party seeking to sew up a supermajority early on, he would have not only had the ability to start moving healthcare reform earlier, but he wouldn't find himself held hostage by the bill nelsons, mary landrieus, and joe liebermans of the world: why? he'd have had votes to spare. also, it would've set the tone for this past year that this is a president not afraid to get his hands dirty in statewide and local elections. also, it would've kept up the excitement from the campaign. one of the most idiotic maneuvers remains this white house's inability to keep the machine they helped assemble alive to push policy and move politics. if he had stayed engaged with that crowd -- enough to rally them to a special election in massachusetts -- and have gotten involved early on with the democratic candidate from massachusetts -- because he had established that pattern with georgia (where jim martin could've easily have won with the minority vote) and minnesota (where he could've gotten al franken seated earlier) and virginia (where the minority vote would have made a difference) and new jersey (where third party candidates could've been muscled out).

but let's move on because there's something wrong with the united states of america at the moment: the frat boy comedy "the hangover" beat out other shoe-in award show favorites like "nine" and "(500) days of summer" etc. also, now, mad men did win so i can't complain, but so did sandra bullock and avatar -- and not in comedy/musical categories! this is a girl who does prat falls in rom coms with and a near animated feature. what has happened to the world? also, what on earth did people wear? not one woman or man challenged convention whatsoever. the most avant gown of the night may have been a valentino! even balenciaga turned out a black column for julianne moore. and january jones -- one of the most beautiful women to capture our national attention with covers of gentleman's quarterly -- swathed herself in one of the most funereal lanvin dresses imaginable. yes, i get that it rained on the day of the wars and we're in the midst of helping out haiti during this time of turmoil, but they dressed better during the golden globe awards after 9/11!!

and then there's milan menswear fashion week. tim blanks has said it best when describing the most recent gucci collection when he described it "both dull and desirable" -- little did he know he wasn't just describing that show, but the whole of milanese mens fashion with two notable exceptions. first, bottega veneta went completely teddy boy which went down as an epic fail, and second, with salvatore ferragamo who tapped into the same spirit as the latest chanel advertising campaignwiththe attention to the argentine and the complete undoing of what we understand as the luxury experience. forget spiffy suits and gancino accessories. we had horse blanket scarves. long locks on the men. and attitude for days. and even in the other shows, the most stand out pieces touched on that more natural experience. the savage piece i've always loved -- remember, i am still obsessing over my ysl loafers and my valentino loafers are my piece de resistance -- where even armani espoused the giraffe and gucci incorporated the leopard.

now, what has happened in my own life since i've last updated? i've hit my stride with my new working life and waking life. the one advantage of working nights remains the ability it provides me to go shopping all day long like those stay-at-home-housewives who i find in my stores. i've gotten so much further in my reading and my decorating and it's calmed my psychology quite a bit from the chaos i've experienced in my insecure days at my temporary job at the end of last year. further, it's made me realize what's important: going back to school and spending money on what honestly makes me happy -- whether that's travel or designer goods or decorating -- and not on the silliness that vanquished my disposable income before -- namely going out to dinner every single night of the week and drinking on the same. last thursday, i went out with the p.r. girl because she was in town and because i need to test drive my new hogan sneakers which i'm not sure i'm completely bowled over by and i had so much fun as i realized that i'm still skinny despite three full weeks of binging -- in fact i'm eating heart candy even as i update tonight -- and that i'm very popular when i haven't been out in a while. i saw kevin beckner's field campaign manager and my pier one clientel and all of my old friends -- including high school friend -- and the assorted hook up and honestly could have hooked up if i you know did not have an exploded suitcase in my living room. what else? my pier one schedule is finally in synch with the other so i don't have to work near twenty hour days. and i may be doing something for my birthday so hey. with respect to that date last week, i've decided not to call due to the optics of the situation. while nice, i just couldn't get over how we looked together in private and in public and this particular suitor's station in life started to look somewhat different after two dates so.

Socialize! Circulate!
Make new friends!

Now that Saturn is occupying the early degrees of Libra, any planet entering Aquarius will form a supportive trine to this serious, responsibility-focused planet. Venus enters friendship-oriented Aquarius on January 18 and immediately forms a trine to stabilizing Saturn on January 21. The Sun also enters Aquarius on January 18, followed by a trine to Saturn on January 24.

( now, let me have my obsessions: first, my favorite collection from milan men"s fashion week and its dapper designer, the only thing interesting about the golden globes, and the unsurprising upset in massachusetts.Collapse )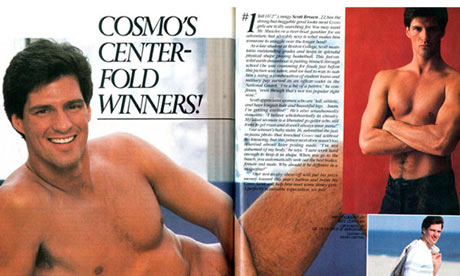 http://www.guardian.co.uk/world/2010/jan/20/scott-brown-massachusetts-senator
---
there's a little part of me that espouses to the insane to think that i can post about one of the most tiresome weeks of my life in the span of thirty minutes but here goes: if you're wondering where i am, i'm in the career education center -- aka the computer room -- off the factory room floor. now, while i understood the nature of the work i committed to by working here, it surpassed even my wildest imaginations as far as the arduousness of the work i'm having to endure. thankfully, the schedule lends itself to moderate amounts of decompression and the ease of the work allows me to focus on every other aspect of my life. it's very zen in that way. it's sort of like a twelve hour work out regimen. i just space out and think about the things that keeps my life peeling off the days of the calendar when i can (a) use my benefits, (b) find a new job, and (c) resume school. also, i can't let the closeted christian down since he gets seven hundred and fifty dollars if i stay for ninety days. in other news, the exsomeone and i slept together last night and despite my earlier endeavors in the afternoon to achieve the same ends, we came to our natural conclusions much faster than normal and in lightning speed for me speaking generally. it just goes to show how much i've missed sex with the exsomeone which is kind of bad considering i tried to open myself up to a new relationship on saturday night...unsuccessfully. see: i went on a date. for those who measure these types of things, it's been probably six months to a year since i've been on a date and when i did go on a date, it was with the stockbroker which honestly should not count because that's a forgone conclusion although i've found myself thinking of the stockbroker every now and again simply because it's good. but seeing as i don't have access to healthcare and there exist other issues whenever the stockbroker and i dally, i must beg off. however, saturday night stood as one of those nights -- had it gone well -- that would've paid for my rent in one fell swoop. we went to ratchada -- i had to compromise because although i knew my older suitor would of course pay, i didn't want to take advantage and if we played the "let's go dutch" game, i wanted to be able to pay for myself -- and we had a good dinner and i had a few glasses of plum wine while the older suitor had martinis on the rocks. interesting choice if i do say so myself. after ratchada, we went to a caberet performance of lynne locher singing a set titled "love and the moon": and while i wanted to name this post something after one of those songs, i did not remember the name of the operatic schumann piece that broke my heart. i'll find it eventually. it made me want to see "evening" however. but i felt that the older suitor got too drunk and i'm not sure whether it was nerves or just pure awkwardness, but i felt myself wondering what on earth does the older suitor think about this evening because i was so turned off to the entire situation to be honest. the date was PERFECT but the chemistry was not there. and if it don't fit, don't force it. but i must say i found myself unusually proud of myself for getting out there. i haven't called or written since, but i will because i do need an activity partner. and with the taste in restaurants, it could be quite fun. especially if it's free. but i can't imagine that keeping up given the car i got into for the short jaunt back to my place. i mean, it wasn't the stockbrokers sleek black bmw, that's for sure. or the doctor's older sleek black bmw. or even the dj's sports car. i mean, it gave me issues about my own car because i thought: oh, this is how people think of me when they get in my car. but we went out on saturday night although we had plans to orignally go out on friday because unbeknownst to me, by taking this new job i had forfeited my right TO EVERY FRIDAY NIGHT FOR THE FORSEEABLE FUTURE. not just the occassional friday night, but every single night. on my feet. forever. back at the job, i did encounter at least four people i'd love to fuck, but just like stanford said in one earlier episode of sex and the city, sometimes you know they don't play for your team when you want them too much. i mean, it'd be a fantasy come true, but clearly, it's not going to happen. one works on my crew training the other new hire. reminds me of the exsomeone, but with a rough edge. smoking. another is this somewhat effervescent character who i can't read and don't really work close with but who makes eye contact regularly which is one of my earliest corollaries. and then on friday, i worked with someone who had been displaced from owning three subway franchises due to economic circumstances and i literally fell head over heels. i mean, this is like cookie-cutter my type from the asshole-ic nature to the varsity athelete build. can i get a piece of that? finally one of the supervisors fits that same bill and that's it.

what else? it's high times for the marriage equality fight: there's two defeats/half-victories in the tri-state area: although both new jersey and new york voted down the marriage equality language, it's critical that it made it onto the floor. i don't think people appreciate how much that means. california and maine have already set the precedent of legislature approved marriage equality, so it's major that two more states have set down that road. now, marriage equality advocates can set an agenda, make deals -- legislators horse trade all the time -- and use campaign donations to influence the other bills. just keep it coming. also, with the courts wading into this issue in both california and massachusetts with a trajectory toward the supreme court, there's pressure from two of the four arms of government. i know obama and the congress must wait until after the midterms to tackle doma, but i hope they do in 2011. what else? i'm pretty sure i'm FINALLY getting my ysl loafers -- which, for the record, HAVE NEVER GONE ON SALE IN SIX YEARS -- for my birthday. i've re-decorated my apartment since i got a flat screen. and i'm off my diet for now.

Here is your Daily Single's Horoscope for Tuesday, January 12

Your love life -- funny? Oh, no -- lately it's been hilarious. Share some war stories with your pals. It'll do you good to laugh at some recent events. Being able to roll with the punches gets you ready for positive change.

( first, the result in the new jersey came as no surprise given the popularity of "jersey shore", and yes, in my new role working at a factory of sorts, i feel like chloe sevigny in "boys don"t cry" because as much as the world has changed, that cut to something that still persists....Collapse )


---
aka "megacunt for mexico city." now. one might wonder what has taken me so long to update my journal considering i've upended my entire life in the past three weeks and have literally started the year off with a fresh start without so much as a resolution. somehow i've started the new year with a new me, a new wardrobe, a new outlook, a new job, and maybe, just maybe, a new beau. where should i even begin? the last couple of weeks of december sped by with monotony with not so much as a night out or a bit of bad romance. my exsomeone and i no longer sleep together which is a change of pace, but it might be for the best considering what happened in mexico city. my sister came home for christmas break and i've been spending a lot of time with her and she's been all depressed because she's overweight and in a dysfunctional relationship and we argue over the differences that we keep having and i told her that we're just one big fight away from not speaking because i tend to have those fights with everyone i actually care about after a certain amount of time. i made it through my class at eckerd college which says something and i attended a christmas party at the house of one of my pier one coworkers where i got a bit tipsy on red wine and perhaps too chatty with the closeted christian who got me my new job. all the next week my coworker at pier one told me that she commiserated with her friend at the party and they decided that we'd make a cute couple and that made me have all of those writerly fantasies about a happily ever after that would never happen given the closetedness of said closted christian. on christmas, i got surprised in a number of ways -- and not just with my flat screen and digicam -- but when the exsomeone and i actually broke the tradition of sorts we've established of fucking. now, it's probably all for the best since i was so tired i could've died by the time i got over there since my sister and i went to to see "sherlock holmes" that night, but i'm not going to lie: it would've been nice. on the day after christmas, my sister and i went shopping all day and i found myself immersed in "take an additional" sales that made me wind up with too many bags considering my financial situation. that night, i met someone from online mainly because i haven't been on a date in forever and just wanted to remember what it felt like and although said date falls out of my age range, i entertained it mainly because said date did not proposition me on the spot as tends to happens in these online situations. we met at my corner starbucks and talked for an hour and a half and had a lot in common despite our ages and given that we share a love for fine dining, great travel, and high culture, i agreed to see him again once i got back from mexico city. it's good to be called handsome again. and then, i jetted off to mexico city. let me just say, they must have a festival every night because each night i was there, there was endless traffic in the reforma -- their times square basically -- whenever we tried to navigate. of course, just as i predicted, because we were on different planes, it took forever for us to link up and i wound up just leaving after two hours of searching for rob and alex. it took yet another hour to get to the hotel because of some street festival and when i got to the hotel, i went to the bar and had two martinis sucios before the arrived behind me. we decided to go out locally that night and raced over to the w hotel where we had tapas and martinis and enjoyed each other's company. after the w hotel, we wound up at papi where we were wildly out of place -- i mean, i'm wearing valentino -- but stumbled upon an american staying at the w hotel -- yes, ironic since we didn't see this tourist AT the w hotel -- and collectively decided that we all found this american quite attractive. since alex flitted about in the happy throes of a fulfilling relationship, that left said stranger to either rob or i. i left the bar after an hour or so to source favors for the nights to come and when i returned the bar had closed. we invited the stranger back to the room and hung out until four in the morning or so. on tuesday, we resolved to go to the anthropology musuem but wound up walking there by taking a detour through their version of central park. while not wildly out of place -- just wearing a blue blazer this time and not valentino -- the poverty of that city became aparent when we went for diet cokes and things and only had $500 and $1000 peso bills when things cost like $65 pesos at 7 eleven. at the museum, we sat at the cafe for an hour or so as the dining public stared and stared at us and then saw the exhibits which were so impressive that we deemed this our most enriching trip of all time. after the museum, we went over to the hotel habita to get our table for the new years party, but ran into our american stranger in the street which made the american stranger feel like its kismet that we met. after we parted company, we went to the hotel which fulfilled our expectations of fabulosity and then went shopping on their version of madison avenue -- avenida presidente masaryk -- where we learned that american apperel in mexico city IS EVEN MORE foolishly expensive than it is in the united states. seriously. as we headed back, we marveled at what of mexico city denizen must shop at that store considering one tee shirt costs more than entire day including museum admission, lunch, etc. we went shopping for essentials before we got back -- chilean wine, absolut, etc -- and got in the jacuzzi afterward. that night, we ate at 12:30 and resolved to go to bed early -- although the american stranger met us there -- because we were venturing to the pyramids in the morning. now, the american stranger revealed to us the sexploits from the nights before -- apparently, the american stranger came to mexico city to carry on a torrid affair, but when that didn't work out, went on the prowl and then propositioned a taxicab driver after leaving our hotel room -- and although we kept saying "no judgement" we knew that meant we were heaping more and more judgement with each story told. not only that, the american stranger also sat in a six year relationship with someone in the closet. now. on wednesday, we went to the pyramids -- an uncomfortable metro ride (music at every stop, literally), a traffic-esque moment at the bus stop ("just ask someone where we should get the bus"), and an hour (and a half?) bus ride -- and found ourselves marveling at the history of these people and busied ourselves imagining what must the upper classes have been like in those citadels and pyramids. my legs almost fell off after climbing the smallest of the pyramids and they fell all the way off after climbing the pyramid of the sun -- some three times higher -- and then took a number of lunatic pictures on the way down. after the pyramids, we went to la gruta, this fantastical restaurant -- think the cavernous restauraurant at "it's a small world" at disney world" -- where they had a live band playing and the best food i had in mexico the entire time. after getting the requisite souveneirs -- i got a glass mask made from lapis of teotihuacan -- we went on a bus ride back to the city where this beautiful guitarist serenaded us the entire way back home. that night, we could not make it out to a bar to save our lives: while i wanted to hit martini night at blackout, they did not have food and both rob and alex needed food so we walked around zona rosa forever in indecision and finally settled on a cafe and then went back to blackout where we got THE WORST MARTINIS OF OUR LIVES and then left to go back to the hotel room because we were still sober despite it being past midnight. while waiting for our check at blackout, i saw mickey boardman of paper magazine and made a fool of myself. in the hotel room, we demolished three quarters of the absolut bottle while i got high and then headed back out to lipstick. i had a great time there and we met this jovial native from el paso who we sort of attached to. after lipstick i had ran out of everything keeping me going and asked for it accordingly but no one had it so i went back to the room and went to sleep. on new year's eve, i spent much of the morning in the bed, but we eventually went shopping -- first lunching at vo -- then to zara (which cost as much as it did in the states) and the other little shops in the zona rosa. we headed back to the hotel for dessert and bloody marys and then went to the room to nap although that never happened. we resolved to have dinner in the hotel because the streets were closed and finally decided to head to the party. well, easier said than done as there were no cars, no taxis, no nothing. we walked through the entirety of the reforma and caught a car at the st. regis. the party was appropriately fabulous and we had a great time as the beautiful people arrived -- including little j -- and the drunk got drunker -- one woman fell thrice -- and eventually we wound up dancing under the full moon as the addams family got projected against the side of a nearby building. we saw the fireworks breaking in the distance and we enjoyed sitting on the tip top of the world in that moment. we then headed down to living -- which was as much as a fiasco as trying to get to the party in the first place -- and we had hours and hours and hours and hours of fun. eventually the night devolved into outright drunkenness with too much money changing hands, this crazy girl biting people's faces and growling at random men, and me bribing my way into VIP while rob got angry and violent although we don't know why and we eventually got home around six in the morning. on friday, i slept until half past six in the evening the next day. we watched "the ugly truth" a movie so horrible we watched it as if it were a riveting drama and ironic only in its title and got room service and packed and napped before leaving the next morning.

for me, the trip highlighted -- both in the experience of witnessing alex's outright happiness and the internal dealings of my own -- just how differently we act when in relationships and with friends. the reason this came to the fore in my mind came because of the american stranger: never in all of my travels and my local exploits have i found someone who so closely reminds me of the exsomeone in personality and even -- remotely -- in looks. while it was funny to watch rob lose interest after quick first night rejection, i just wished i had more time to see what may have happened given my wiles. i mean, it's the w hotel at the end of the day. well, seeing as my vote is for san francisco for next year and the american stranger lives in san jose, it should be interesting. or maybe that's just the writer in me.

Here is your Daily Single's Horoscope for Monday, December 28
You thought that you and this person were on the same channel, but now you're hearing nothing but static. Relax -- this state is just temporary. Trying to force things won't help. Just be patient and wait it out.

back in reality, i had my first day at work on monday and the person running my orientation was the closeted christian and i found myself almost sporting a half-boner over the amount of fantasy i had because of the statements had from that christmas party. i was a "no call no show" at pier one today because i didn't copy schedule which may spell something very bad for my future. also, my coffee date called. rob and i resolved to discuss the violent drunk issues. and the p.r. girl is coming to town this weekend!

finally, with respect to sherlock holmes, it's so funny to watch as the supposed heir to the rights of that story has twisted herself in knots over the idea of sherlock holmes getting presented as gay. it's so funny to watch not only as i get re-insterested in robert downey jr. AGAIN. but also how different the reactions are from the james bond suggestion and the sherlock holmes suggestion.

Here is your Daily Single's Horoscope for Wednesday, January 6
You may be thinking about what's owed to you for a past romantic imbalance, but is this really productive? Perhaps it's time to cut your losses, forget about the old and wholeheartedly embrace the new.

( and am i the only one who finds robert downey jr."s picture on esquire very suggestive? and i"m pretty sure i"m the only man in the world who thinks about getting a new pair of ysl"s when looking at this picture. addendum: galliano knows what i"m talking about.Collapse )


---
Here is your single's love horoscope
for Tuesday, November 24:

Your energy's up and you're so in touch with the here and now, it feels electric. Take a new idea around the block, and try a brand-new approach to romance -- a direct one.

these days i have to measure my life by the things i've achieved and the things so close to me that i can taste them yet never have them. at my primary job of the moment, i've begun to fixate on someone who represents everything near-blue-collar and all-american one can find in a stereotype and i've attached to this person so much because not only does the all american sit right in my eyeline -- i work in a call center environment so it's not like i have much to look at besides the computer screen, my neighboring cubicles, and those in my eye line. over the months that i've worked there, i've found myself doing my typical work crush sort of things like creating crazy fantasy scenarios -- you know, the "what if we met in a bar?" or "what if we happened to be leaving at the same time?" -- but nothing will ever happen since i'm pretty sure that we'll never even meet eyes and despite the fact that i'm sure it'd be magical in the bedroom -- just like it is in these work fantasies, i mean those near skin tight polos and khakis do a number when your cooped up for eight hours staring in one direction -- i'm sure it'll never ever happen. ever. that's my predicament these days. i don't know if it's my age or my lack of self-confidence, but i've somehow boxed myself into a mental position where the things i want in life sit on this unattainable ledge while the things that rock me into complacency sit just within arm's length. for every single thing i want these things, i have to fight. and i have to fight hard. it all came when i had to make the conclusion that it's more important for me to live my life by my own rules than to have a job that has benefits. seriously, it came down to the wire with my new job and finally i got the resolution i prayed for which is the pushback of my start date so that my plans in mexico city would not negatively interact with any antiquated attendance policy. unfortunately, that spells for me not only a month more working in my hellhole call center where i get "quality coaching" because i'm a minute and a half late clocking in or get harsh e-mails when i don't say "i'm sorry" fast enough even though i don't mean it, think it's appropriate, or even necessary. and i get sent these things by someone who has the same qualifications and training that i do. they just have seniority. in the meantime, i've also run into the selfsame issues with the exsomeone that i tend to run into after two or so years. after amazingly no-strings-attached interludes, there's a nothingness reason that stops the flow of good sex. i suppose it's for the best since i do believe sometimes it hampers me from meeting someone like the all american, but in the end, i don't believe that's true. as i've lost weight and as i look at all of those others in my station who have met someone, i'm convinced there's something i'm doing wrong. seriously. yes, i can meet people like the breckenridge tower dalliance at a bar. yes, i can meet the nurse on a website. but where are the people like me who want to just settle down? i suppose that's what made thanksgiving so painful this year: my sister brought home her significant other -- a boyfriend even more morbidly obese than my father -- and though dinner boiled down into typical family stone awkwardness, my sister felt that her boyfriend and i bonded over sushi the next night when i went out -- i started out at marchand's where a couple of new-yorkers-by-way-of-jupiter-island ideals sat next to me and engaged me in conversation only to leave it there. then, i went to the only bar in town to try to scope out the scene by myself, but, of course, because i live in a small town, and it's the only bar in town, i ran into friends within minutes and danced my booty off -- and when i met up with my sister and her boyfriend at hiro's i found myself so drunk that i actually paid for all of our sushi and drinks although i remember none of it.

and then, this week, new york happened. and my all american dream found itself dashed by the will of the new york senate. this is what pisses me off so much about that legislative decision. the executive branch keeps deferring the issue to the states and the judicial branch keeps pushing these decisions onto the legislative and the electorate. so when the marriage equality groups in new york play by the rules and get the democratic party in new york a majority for the first time in years and years and years. they give hundreds upon hundreds of thousands of dollars to do so. they elect a democratic governor. the entire delegation to the united states senate provides them cover not to mention the republican mayor of the city of new york. and STILL they vote it down?! it's NEW YORK. a decision in that state remains precedental and chilling for a number of reasons. what sort of fiscal and economic conservatives would vote against a bill that would bring MILLIONS of dollars into that state and into the city of new york. seriously. honestly, log cabin? hardly. and i'm just as frustrated with the democrats. they lost by a greater degree than a party line vote would've suggested! this. is. war. they have lost massachusetts. ground has held in vermont, connecticut, and new hampshire. the most touchy fire fight could occur in iowa if this economy doesn't get back on track. however, losing california hurt. it hurt really bad. and followed up by a odd vote in maine, it's disheartening. however, new york cut to the quick. just when i feel like obama has started to move the needle on national issues -- with hate crimes passing, enda just needs a vote, don't ask don't tell's repeal slated for next year's defense authorization bill, and doma perhaps after obama's re-election -- so it's time for the states and the courts to set this issue up for a national victory. but now, we're set back because the democrats in the state of new york are running scared. we need the activists of the party to turn up the heat. we need a soldier.

ironically, it's at this time that obama has decided to escalate in afghanistan and i believe there's an important lesson there: he's dividing and conquering at home and surging abroad. it's not just healthcare and the environment and education and immigration, but he's going to have the world behind us when we do afghanistan this time. looks like the world has felt the mood to suit up and go to war and we all need to gird ourselves accordingly. now's the time to stand up for what we believe because if we don't, life will pass us by. it's too easy in times like these to float. it takes a soldier to fight against the tide and press forward.

Here is your single's love horoscope
for Friday, December 4:

You have a level of intensity and honesty that few can match. Just keep in mind that a potential cutie might feel overwhelmed if you hit them with all of that on your first meeting. Be judicious about what you share.

( now, for the militarism sweeping fashion, what"s got me feeling militant in new york, and my old new york fighter, hillary clinton, helping barack obama move to the center. addendum: and welcome back, thimister.Collapse )


---
this week has filled itself with the small awkward moments that make for the type of stress i do not enjoy at all. first, it started on thursday when i learned that my new job has an extremely rigid attendance policy whereby every worker taken on this time of year must not only prepare to work through the federal holidays of thanksgiving, christmas, and new year's day, but miss an entire week because the warehouse must shut down for maintenance. this not only puts mexico city in danger by virtue of not having enough money to swing the trip, but merely going on the trip may put my entire employment picture into disarray. second, for some wierd lapse of reasoning and tact, i somehow reminded my exsomeone of the existence and public nature of my livejournal which lead to a -- what i can only imagine -- thorough reading and the drawing of a conclusion that i'm slightly afraid to unpack: from what i can ascertain it has something to do with the patterns in my life with respect to my choices of significant -- and not so significant -- others in my life. third, because i'm just a masochist in the end, i embarked on spending both weekend nights out this weekend with my high school friend: on friday night, we went to queenshead which stood as this ferosh new establishment on central that stands as the perfect wine-and-beer night out bar for a great date or a night out with the girls, but not great bar with high school friend bar: no liquor; then we went to bella brava which did stand as the perfect venue for the martini i had craved for months, but it stood empty and that's that since my high school friend decided to wear a lacoste track jacket and we all know how i feel about that: i mean, when we arrived at the only bar in town with my mojo officially ginned and ready, i felt over dressed, but saw the p.r. girl's old neighbors -- she moved, they didn't, and i know them from pier one imports -- and i found myself slobbering over both of them as they remained not only the most nattily dressed two there -- society had decided, of course, to attend the kim zolciak event in tampa mostly -- and the two with the most evocative bodies which inspired me to keep on my diet and that's that, but then on saturday, i spent all day cleaning my back room since i have a housekeeping inspection from the landlord eventually, but then i donned my atkins-plus-banana-plus-citizens-plus-ysl finest and went to the party of the closeted christian who got me my new position: the party stood as one of those near frat party endeavors that i used to attend at age nineteen with beer and loud top 40 and the ostracization that being too well dressed brings: my pier 1 coworker and my high school friend came in time and i have never felt so pushed to the side as it's clear that my high school friend and i did not get included in the bulk of the party as everyone else had: i felt like changing into abercrombie and fitch and switching over to natural light, but alas, the closeted christian looked decent enough and i found myself thrown off balance that the world has changed so much that there actually stood people there in designer jeans more timely than my own. we finally left and went to the only bar in town where within five minutes some person i had never seen started making eyes with me, but since i didn't want just up and leave five minutes in, i made conversation, then danced, then lusted over yet another pier one dream customer and then after it became clear that i wouldn't score with anyone else -- a conclusion to which i arrived between madonna's "celebration" (which i love without question since she's madonna and because she's wearing balmain) and lady gaga's "bad romance" which i hate, but have to love because she's the new madonna -- that i drank my second drink -- this after a mere bottle of wine -- and signaled to interested party that we should go and just like that we were. fast forward to me waking up in the breckenridge tower of the tradewinds resort wearing nothing but a thin film of sweat and satisfaction. what more? on monday, i decided to press my new job to see if i could manage to get those days off so that i could at least have a good deck of cards to work with and on tuesday i received a resounding NO voicemail so now i'm stuck because i've put in my two weeks at my current job and it's the holidays and i have no money. i don't know how i'll push through this situation, but i'm confident it'll all work out if i try. the feeling at the bottom of my belly somehow reminded me of this situation with iran lately: it's like no one wants to say, "it doesn't matter if they have nuclear capabilities as long as we have them surrounded on all sides with men on the ground, drones in the air, and ships in the water," but it's like we don't even want to go there and it's little old iran that's just pushing forward despite the pressure almost intoning, "if you're not willing to go all the way, i'm going to get what i want." and funny enough, that's just how i feel. right. also, how about the senate already bringing a bill to the floor or at least getting it scored? if obama gets this done before the state of the union, the democrats will sweep again. everything conservative in me though says it'd be an uncannily smart political move to bring up a balanced budget constitutional amendment once it's passed. it'd make the tax increases almost necessary and provide him with an untouchable legacy which he kind of already has. and as i review my pre-orders on amazon.com, it struck me that i'm now addicted -- to the point of buying on dvd and watching in moments of boredom -- to as many shows on television as there are days of the week: desperate housewives, brothers & sisters, gossip girl, mad men, true blood, glee, and modern family: proof positive that television is back considering i'm leaving off all of the shows i watch religiously on hulu.com and cwtv.com. oh, and by the way, i finally found my champagne glasses for entertaining....

Here is your single's love horoscope
for Sunday, November 15:

Here comes a little luck in the love department, just in the knick of time for some flirtatious fun. Help that good fortune along by giving yourself plenty of opportunities for chance encounters with intriguing people.

( now, more on those who would play with fire, except, their fire is enriched uranium and other bolivian marching powders....Collapse )


---
Here is your single's love horoscope
for Sunday, October 4:

Laundry, schmaundry -- don't waste the super stuff the stars are sending your way on routine. Errands will wait; the fun you could be having doing new things and impressing new people won't.

leave it to me to neglect an entire month of the year with respect to this journal and only find inspiration to write when spending almost an hour with the exsomeone strolling down memory lane. what has changed since my last post? i've gotten a new job to start at the end of this month, i've had some great nights out with friends and family, and i've started going to school again. politically? while i admire the politics of this administration in some respects -- finally, a hate crimes law; finally, bills moving on workplace discrimination; finally, serious talk about repealing 'don't ask, don't tell'; and maybe, just maybe, movement on doma either from the courts or the congress -- i still must say that their missteps -- the cabinet picks (although, getting judd gregg out early would make sense in retrospect), the idiocy of not stepping in the georgia special election, and not moving forward on a number of issues that could resolved pretty easily with the hefty majorities in both houses -- have put the entire agenda at risk. just think if the democrats had a sixty two seat majority in the senate or even a sixty one seat majority with one more new england republican to play ball. watching the house debate over the healthcare bill with that resonating and dramatic final vote -- where they captured one republican vote after all with joseph cao -- represented everything that makes this country great. does anyone remember how the house passed bills under tom delay? it involved trickery, bribery on the floor, and all of the shenanigans that we have too quickly forgotten. the republicans did not lose because of their ideas only, they lost because of their tactics. further, now that there's a republican in the house willing to stand up for healthcare -- and one in louisiana to provide cover to the senator from that selfsame state -- obama can continue to stand on the idea that he represents a new kind of politics. also, although i felt i lived in a time warp because of the two republican victories on last tuesday -- one in virginia where the silly primary voters voted against the OBVIOUS fighter terry mccaulliffe who could've beaten any republican with the right packaging and the other in new jersey where, no one seems to say, THERE WAS A THIRD PARTY CANDIDATE UPSETTING THE RANKS! -- would not have happened except for special circumstances. in new york, we saw the truth of the matter -- people with good sense choosing democrats. and then, the disappointment in maine. but how can you fight church money and church trucks? seriously, they can donate millions of dollars to make sure two men don't marry when twenty five thousand children die each day of hunger and preventable disease. i won't even go there. closer to home, my candidate, steve kornell, won his city council race and that really bouyed me although i haven't had the time to reflect on the importance of it.

what else? my car has come close to repossession, my apartment eviction, and every other utility and bill delinquent. in this time, i've decided to take on classes at eckerd college. i went out more during the month of october than i have since i lost my job -- a random night to the only bar in town one night where i saw the stock broker and died over how hot the stock broker has become which, of course, lead me to a full-on mistake online later feeling jilted; a night at hiro's and push with my sister early on, where i taught her how to get into bars with a fake, and hobnob with this community's african american professionals; a halloween party with my high school friend where i once again resolved to never go out with him again and looked like a fool in my costume wildly off theme -- and i've somehow acquired more STUFF -- dvd sets, books, magazines, shirts, pants, etc -- than i can afford. honestly, i don't know what's wrong with me. it's like i've gotten so unhappy that i just can't resist the quick rush of spending money even if its on late night delivery. which, i've started atkins again, so i've lost some weight.

also, with the prospect of a new job comes the prospect of good benefits the ability to continue my addiction with exclusive eyewear. i plan to make my glasses balance out the skinniness of my ties -- of which i'm ardently stalking two band of outsiders ties to add to my collection: one in black and one in green although i still have not a single shirt to wear with any -- i want the tom ford glasses featured in the ads except in brown and the oliver peoples like the ones i have in clear, just black. and what else? of course, there's been fashion week which stood as one of the best in years -- the whiffs of desperation crippled many houses -- but had stand outs like the chanel collection which did the let's-dress-up-and-play-poor thing better than almost anyone.

but of all the cultural influences currently running wild in this little mind of mine, the season finale of mad men -- and the episodes leading up to it -- have truly stirred more emotions in me than even my old favorite of brothers and sisters. it all started with "wee small hours" with the departure of sal, but it just kept building with these half steps, non-events, and off-screen action that made me hope just hope that sal comes back. it's the "far from heaven" principle. it's not just that his character needs to be there, but what he represents needs to be there, too, because of all of the progress made in the sixties.

Here is your single's love horoscope
for Thursday, November 5:

Your busy work schedule is getting in the way of your social life, and that's never a good thing. Reassess your daily and weekly to-do lists. Cross out any tasks that don't need to be tackled anytime soon. Be realistic in your deadlines. Reward yourself regularly.

( let"s recap the month with a little ricky martin to boot.Collapse )



http://www.advocate.com/Arts_and_Entertainment/Entertainment_News/Ricky_Martin_No_Shirt_and_a_Baby/

Ricky Martin, No Shirt and a Baby By Advocate.com Editor

Since joining Twitter about three months ago, Ricky Martin has made it a routine to regularly post photos of himself hanging out with his kids – usually at the beach, almost always wearing nothing more than a swimsuit.

The oft rumored gay singer – he's never denied it… he simply says that part of his life is not up for discussion – became a father in August, 2008 with the help of a surrogate mother.

Check out photos of Martin, who is in the studio recording his first album of new material in five years, with his twin boys, Matteo and Valentino… and another sexy pic of just Ricky thrown in for good measure.
---